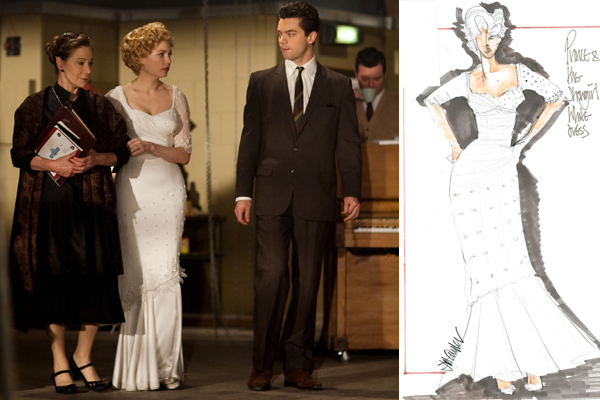 Jill Taylor, costume designer on My Week With Marilyn, tells the Los Angeles Times why the platinum blonde favoured white:
"Chanel had that old adage that she always wore white next to her face to show off its luminosity and I think Marilyn picked up on that. You look at private stills of Marilyn in that period and she does look absolutely luminous. And I hope we got that with Michelle; I think we did."
Meanwhile, director Simon Curtis told London's Evening Standard that he could have worked with Marilyn:
"I like to think I would have been able to support Marilyn somewhat better than Olivier did. There's a lot about Marilyn that would drive any director crazy but nonetheless, it's your job to make it work."
And finally, a rather incongruous Mike Relms remix of Katy Perry's 'The One That Got Away' has been released via Weinstein Films on Youtube, set to a video promoting My Week With Marilyn.