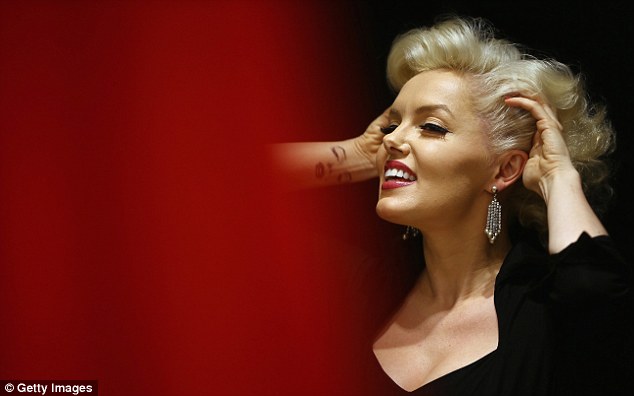 David Gainsborough Roberts' collection of Marilyn's costumes and personal items is well-known to fans. I was lucky enough to see it at Renishaw Hall, Derbyshire in 2005 (the ancestral home of Marilyn's poet friend, Dame Edith Sitwell.) He has also exhibited his Monroe collection at the American Museum in Bath, and London's Getty Images Gallery.
However, Mr Roberts has also purchased items belonging to many other stars, historical figures, and even a few notorious criminals. A selection of his acquisitions – including Marilyn's red beaded dress from Gentlemen Prefer Blondes – is on display until September 2nd at Christie's, South Kensington. In an interview with the celebrated auction house, he revealed how the red Travilla dress spurred a lifelong pursuit:
"It was 1991, I'd bought several things at Christie's, and this Marilyn dress came up. The model was a good friend of mine, Pauline Bailey. I bid £16,000, something like that, and the press went bananas, she jumped up and down – I must have looked terrified! It took off from there, the next day I arrived back here in Jersey and my mother said to me 'what have you been doing? The phone hasn't stopped.'  And I said 'believe me, seven days from now, Marilyn Monroe, Pauline Bailey and me – nobody will give a damn' and the phone hasn't stopped since 1991."
Another MM lookalike, Suzie Kennedy, appeared at the opening of 'Famous and Infamous' yesterday, reports the Daily Mail.