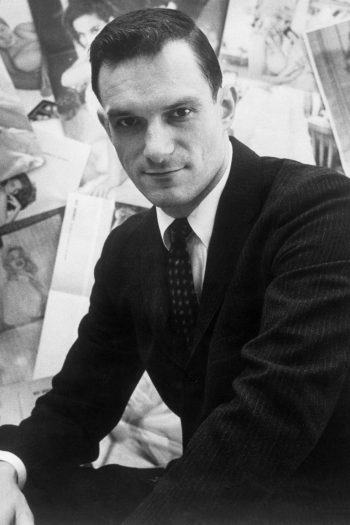 Hugh Hefner, founder of Playboy magazine, has died aged 91.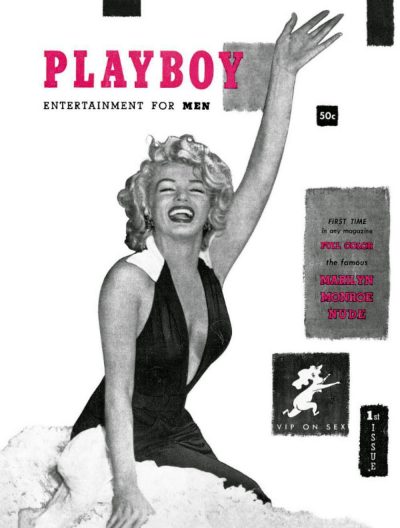 In 1953, he acquired Tom Kelley's nude calendar shot of Marilyn for the magazine's first issue, also putting her on the cover. (You can read the full story here.) 'She was actually in my brother's acting class in New York,' he told CNN. 'But the reality is that I never met her. I talked to her once on the phone, but I never met her. She was gone, sadly, before I came out here.'
In 1960, Playboy published another laudatory feature headlined 'The Magnificent Marilyn.' If Marilyn sometimes resented others profiteering from her nude calendar – for which she had earned a flat $50 back in 1949 – by 1962 she was considering posing for Playboy's Christmas issue (although some sources indicate she changed her mind.)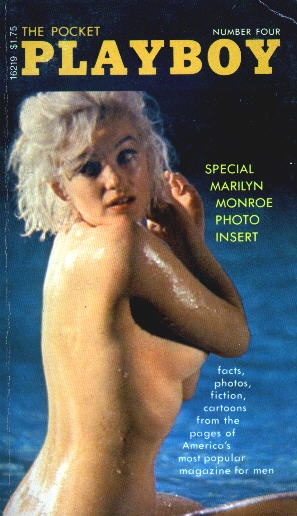 Lawrence Schiller's poolside nudes, taken during filming of the unfinished Something's Got to Give, were published by Playboy in 1964, two years after Marilyn's death.
The women's rights campaigner Gloria Steinem, who would later write a biography of Marilyn, went 'undercover' as a Bunny Girl in a Playboy club for a magazine assignment durging the 1960s, and found the experience degrading – an opinion echoed by feminists today, as the BBC reports. Cultural historian Camille Paglia takes a different view, citing Hefner as 'one of the principal architects of the social revolution.'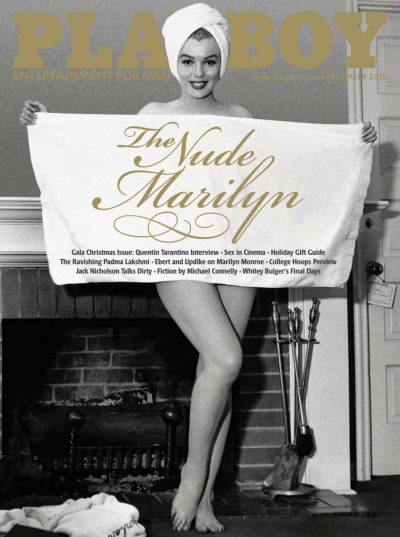 Marilyn has made many posthumous appearances on Playboy covers through the years. The magazine has also revealed rare and unseen images, such as Jon Whitcomb's 1958 painting of Marilyn (based on a photo by Carl Perutz), and illustrator Earl Moran's photos of a young Marilyn.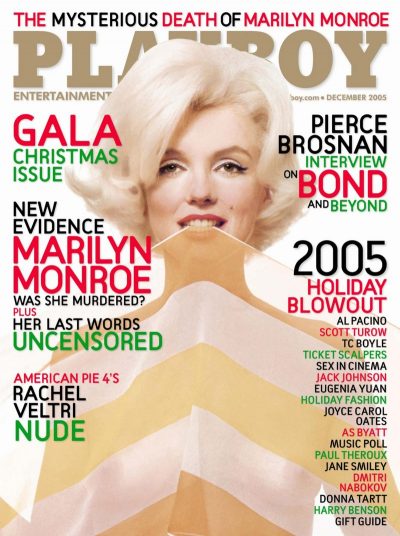 Many distinguished authors have written about Marilyn for Playboy, including John Updike, Roger Ebert, and Joyce Carol Oates. More dubiously, the magazine also published detective John Miner's contested transcripts of tapes allegedly made by Marilyn for her psychiatrist, Dr Ralph Greenson.
Since his death was announced earlier today, Twitter users and even some news websites have mistakenly posted a photo of Marilyn with Sir Laurence Olivier, confusing him with Hefner, as Mashable reports (a final absurdity that all three would probably have found hilarious.)
In 1992, Hefner reportedly purchased the crypt next to Marilyn's in Westwood Memorial Park for $75,000. If he is buried there, it will either pave the way for extra security measures, or make Marilyn's final resting place even more of a spectacle.