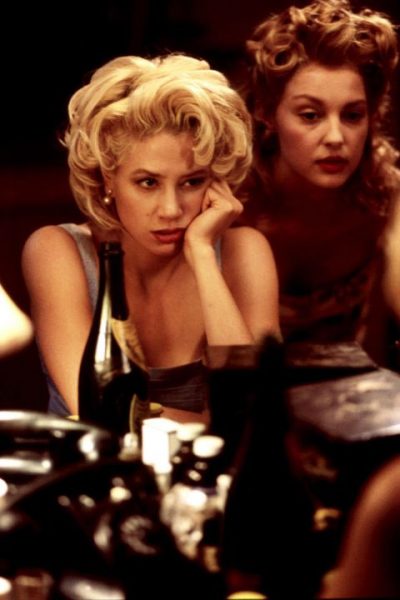 As first reported here, Ashley Judd and Mira Sorvino – who starred in the 1996 mini-series, Norma Jean and Marilyn – have both become leading voices in the #MeToo movement following last year's Harvey Weinstein scandal. In an article for the Austin Chronicle, Britt Hayes admits that recent events have led her to view Norma Jean and Marilyn in a different light.
"Norma Jean & Marilyn premiered on HBO in 1996, when I was just 11 years old. My father was, like most baby boomers, quite smitten with Monroe – the Hollywood bombshell whose life was cut short following a drug overdose in 1962. Posters featuring the platinum-haired, sleepy-eyed icon adorned my father's workspace. Naturally, I was curious about the only woman ever permitted to take up permanent residence in a space that was usually off-limits. And so my own infatuation with this breathtaking Hollywood tragedy began, and by 1996 I was well-versed in the woman, the myth, the legend that was Marilyn.

The HBO film admittedly hasn't aged that well (the acting in particular is quite soapy), but its more ambitious elements – such as daydream sequences in which Norma Jean/Marilyn recalls and reimagines her traumatic upbringing – evoke the waking-nightmare surrealism of David Lynch. It feels more voyeuristic than conventional biopics, due in large part to the bold visual choice of having Judd's Norma Jean interact with Sorvino's Marilyn during the latter's most crushing personal moments, as when she doubts her talent or makes choices that might stifle her career (like marrying Joe DiMaggio).

Judd's Norma Jean is tenacious and resilient, having endured – as told via recurring flashback – repeated physical and emotional trauma at the hands of various men throughout her life. From predatory father figures to former lovers who underestimated and devalued her, Norma Jean learned early on that her body was both a tool and a weapon, capable of making her dreams a reality just as easily as it could destroy them. Sorvino's Marilyn fights to repress this past, changing her name to 'kill' Norma Jean and, when that doesn't work, using an assortment of prescription drugs to finish the job."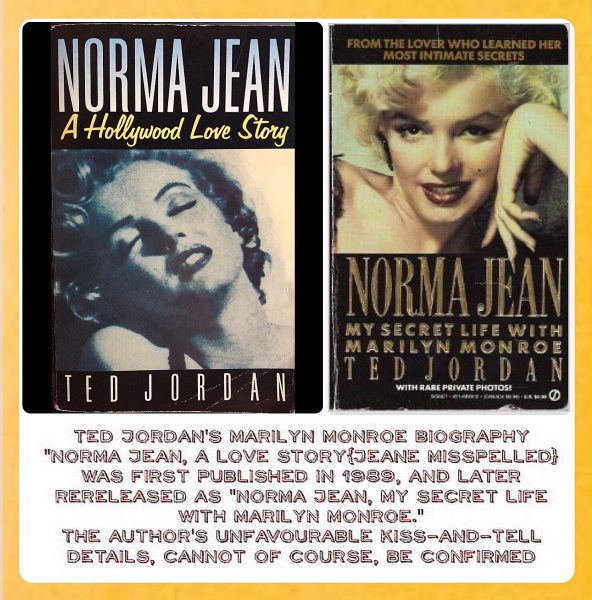 While this perspective may be valid in general terms, Norma Jean and Marilyn is flawed in many ways – not least because it is based on Norma Jean: My Secret Life With Marilyn Monroe, the 1991 memoir by her self-proclaimed lover, Ted Jordan. There is no evidence of a relationship between Marilyn and Jordan, whose book is so riddled with factual errors and salacious fantasy that even the most ardent conspiracy theorists now agree that it should be treated as hokum.
Additionally, it's something of a tired old trope to depict Marilyn as a split personality just because she changed her name. Many other actors did the same and still do, but I've yet to see the biopic, Marion and the Duke! On a more serious note, while Marilyn, like other actresses, experienced sexism in Hollywood, she was never simply a victim. And frankly, she deserves a lot better than Norma Jean and Marilyn.