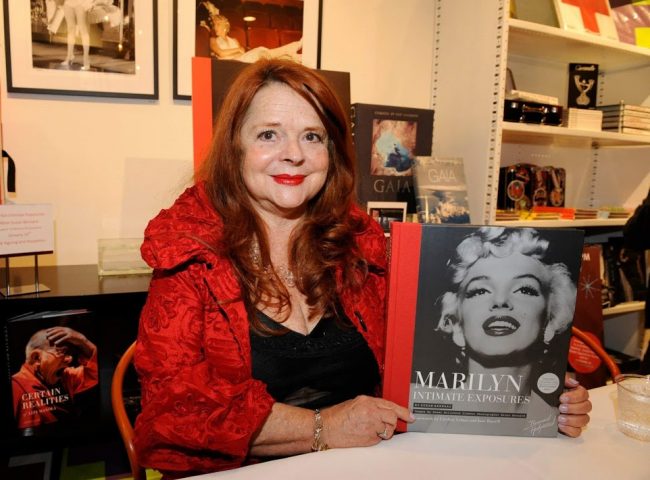 Susan Bernard, the actress and archivist for her photographer father Bruno Bernard (or 'Bernard of Hollywood'), has died aged 71, the New York Times reports.
Her father was a German Jew who fled to America in 1937 to escape Nazi persecution; while her mother Ruth Bernard [née Brandman] was an actress and television director. Susan also had a sister, Celeste, who survives her.
Bruno Bernard would take his first photos of model Norma Jeane Dougherty in 1946, several months before she changed her name. Susan had one hazy memory of seeing Marilyn in her father's car when she was three or four years old. "It's almost like a mirage,' Susan told the San Francisco Chronicle. "An apparition. I remember she had blond hair, and she was called Marilyn. She was very sweet. She giggled a lot."
In 1965, Susan played 'Linda', a teenager kidnapped by a trio of go-go dancers, in Russ Meyer's Faster, Pussycat! Kill! Kill! That December, Susan became Playboy's Playmate of the Month after visiting Hugh Hefner's Chicago office with her father; she was later named among the magazine's 100 Most Beautiful Women of the 20th century. In That Tender Touch (1969) she played a lesbian, and the film has been preserved as part of Outfest's Legacy Project. Closing out a wild decade, Susan appeared in two seasons of TV's General Hospital.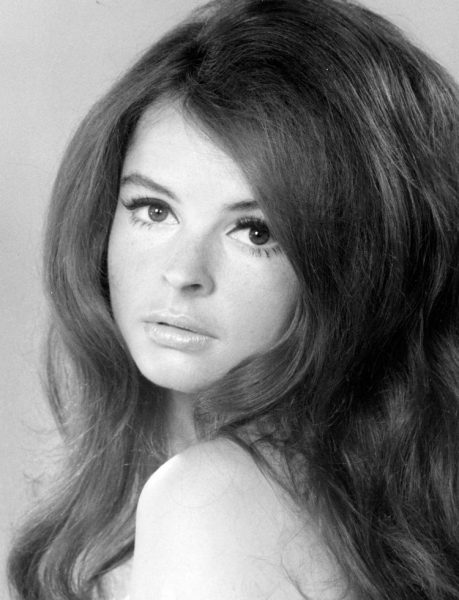 In 1974, Susan married playwright Jason Miller (who also played Father Damian Karras in The Exorcist.) The couple divorced nine years later; their son, Joshua John Miller, is a screenwriter. Susan was also married to publishing guru Stanley J. Corwin, and she wrote and developed TV docudramas about Anais Nin, Ernie Davis and Nellie Bly.
Bruno Bernard died in 1987, the same year his Requiem for Marilyn was published. Susan became his chief archivist, publishing two further Monroe books, Bernard of Hollywood's Marilyn (1993) and Marilyn: Intimate Exposures (2011.) She also edited a full retrospective, Bernard of Hollywood Pin-Ups (1999), and wrote two books on parenting. She turned 'Bernard of Hollywood' into an international brand, entering a partnership with ABG after the licensing company purchased Marilyn's estate.
"I wanted to not just show photos, but show the back of the photos to show the process of the photographer," Susan told the Examiner's Elisa Jordan in 2011. "I thought that was really interesting where they would literally type a story on a typewriter and they'd cut it out and paste it with tape on the back of a photo. Life was different then! He always wanted to tell the back story. The process of what it was like to be a photographer at that time was very interesting to me and I thought it would be very interesting to other people. And I wanted actually show the negatives. I wanted to show that there is a negative of the flying skirt [from The Seven Year Itch] in existence, and that the original proof sheets do exist. That was one of my goals. In picking the pictures, I just wanted to select the pictures that showed not the obvious glamour pictures, but showed her pensive or thinking—pictures that told a story."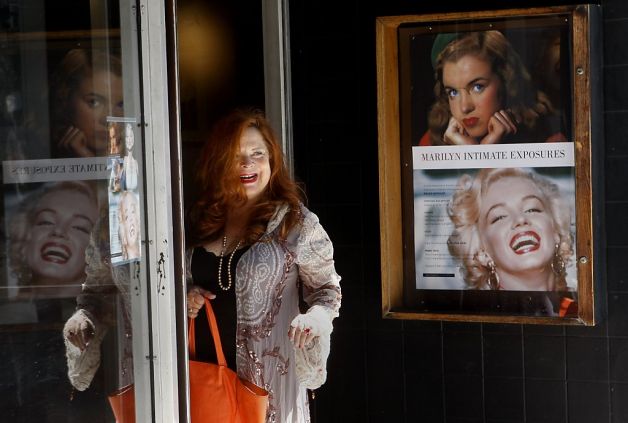 Marilyn: Intimate Exposures also contained rare photographs of Robert F. Kennedy and his family at the remote ranch home of his friend John Bates in Gilroy, California on the same weekend in 1962 when Marilyn died – in a forceful rebuttal of persistent rumours that the Attorney General visited her at home in Los Angeles on her last day alive (Saturday, August 4th.) As Susan explained, "It gives the reader a glimpse into the private files of a renowned photographer who poured out his soul to set the record straight and defend those who were no longer here to defend themselves."
Susan made regular public appearances across the USA and Europe to promote her father's work, and his images of Marilyn. She was a guest speaker at the 2018 memorial service for Marilyn in Westwood Memorial Park. She was also interviewed by filmmaker Ian Ayres for his long-awaited documentary, The Birth of Marilyn.
"Marilyn has been my guardian angel," Susan told the Huffington Post in 2012. "She picks me up when I am down and gives me strength. She empowered women way before Women's Lib. Marilyn, the writer Anais Nin, and my mother are my inspirations."