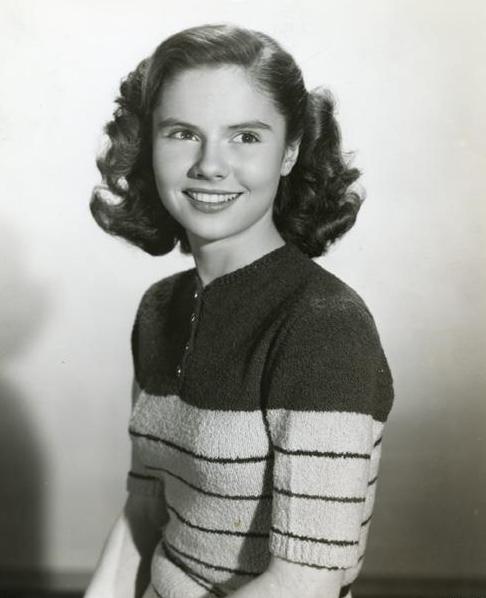 Former child actress turned librarian and teacher Ann E. Todd, who starred in Marilyn's second film, Dangerous Years, has died aged 88. Born in Denver, Colorado, Ann was distantly related to former first lady Mary Todd Lincoln. Amid the hardships of the Great Depression, she was raised by her grandparents.
As Ann Todd, she began her film career aged seven, in George Cukor's Zaza (1938.) She also appeared in Intermezzo (1939), which launched the Hollywood career of Ingrid Bergman; Destry Rides Again (1939), starring Marlene Dietrich and James Stewart; with fellow child star, Shirley Temple, in The Bluebird (1940); in All This, and Heaven Too (1940), starring Bette Davis; as a younger Linda Darnell in Blood and Sand (1941); and in John Ford's How Green Was My Valley (1941.)
In 1942, Ann developed blood poisoning and almost died after cutting her foot while playing in her backyard. She went on to appear in King's Row (1942), starring Ronald Reagan; in Pride of the Marines (1946), and The Jolson Story (1946.)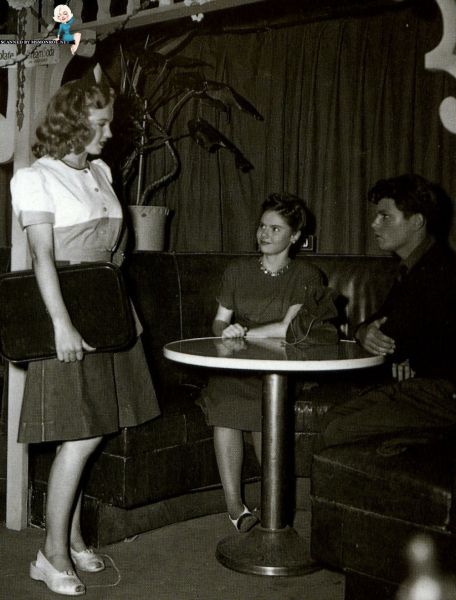 At sixteen, Ann was among the stars of Dangerous Years (1947), a youth crime drama directed by Arthur Pierson, and produced by Sol M. Wurtzel for Twentieth Century Fox. Ann plays Doris Martin, one of a group of teenagers who becomes part of a criminal gang led by Danny Jones (Billy Halop.) (Marilyn played a smaller part as Evie, a waitress at the diner where the kids hang out. It was actually the first film she had made, with two short scenes – Ann appears with her in the second, seen below – but was released in January 1948 after her next movie, Scudda Hoo! Scudda Hay!, in which her role was mostly cut.)
From 1950-53, Ann played Joyce Erwin in over 100 episodes of an early television sitcom, The Stu Erwin Show (aka Trouble With Father.) To avoid being confused the British actress Ann Todd, she was credited as Ann E. Todd. In 1951, she married Robert David Basart, a composer and professor of music. They had two children, Kathryn and Nathaniel, and remained together until Basart's death in 1993.
Ann left acting behind to study at UCLA, later attaining a Master's degree at Berkley, where she worked as a reference librarian from 1970-90, edited the library newsletter, and wrote extensively for Notes, a journal of the Music Library Association publication, earning a Lifetime Achievement citation in 1993. She also taught at the San Francisco College for Women. In 1984 she established Fallen Leaves Press, publishing music titles until 2000.
Ann Basart died peacefully on February 7, 2020, according to the San Francisco Chronicle (via Legacy.)