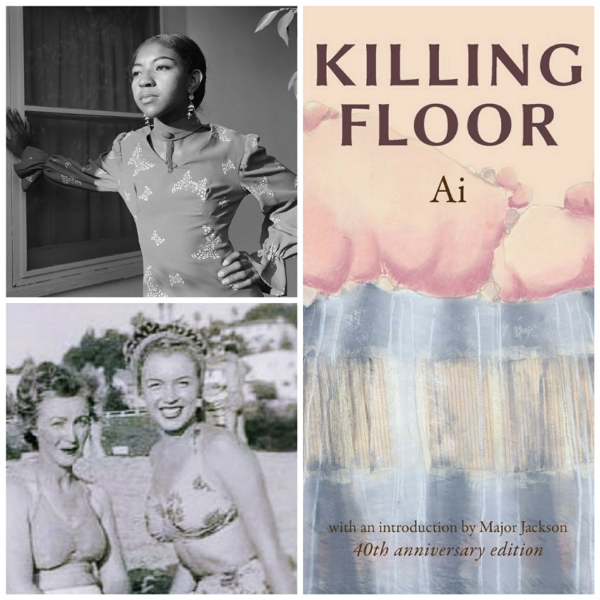 Killing Floor, a prize-winning 1979 collection from a poet named Ai, has been republished by Tavern Books, as Robert Harn reports for the Portland Mercury.
"There's a vital socio-political edge to Killing Floor. Ai attempts to reckon with the horrors of the past, acknowledging everything from the violence that occurred in Mexico following the election of Manuel Ávila Camacho to the tragic life of Marilyn Monroe. Killing Floor holds important messages of empathy and survival that many still need to hear."
I managed to find an extract from the Marilyn-related poem in this contemporary review from the Washington Post. 'She Didn't Even Wave' is dedicated to Marilyn although the subject is a woman killed by lightning. It did remind me a little of Norma Jeane and her tenuous relationship with her mentally ill mother Gladys.
"Let me wave goodby

Mama never got a chance to do it.

She was walking toward the barn when it struck her. I didn't move;

I just stood at the screen door.

Her whole body was light.

I'd never seen anything so beautiful.

I remember how she cried in the kitchen a few minutes before.

She said, 'God. Married.

I don't believe it, Jean, I won't.

He takes and takes and you just give.'

At the door, she held out her arms and I ran to her . . .

Then she walked outside.

And I kept saying, I've got to, Mama, hug me again. Please don't go. . . ."