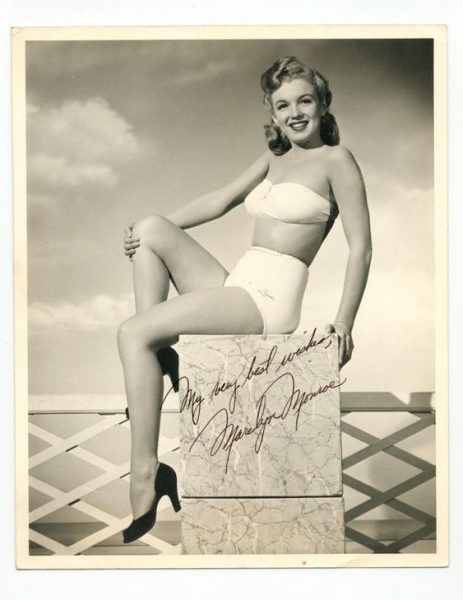 This signed photo of a young Marilyn (taken in 1947) is among three interesting lots coming up at University Archives on August 22.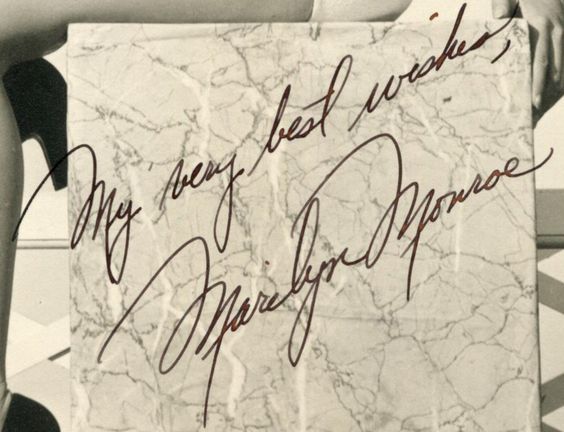 Also featured is a type-written letter from Marilyn, allowing her name to be quoted in Green Eyes, a 1957 movie starring Susan Oliver, released as The Green-Eyed Blonde.  Interestingly, Marilyn's friend Steffi Sidney (daughter of columnist Sidney Skolsky) played a small role in this teen drama set in a home for wayward girls.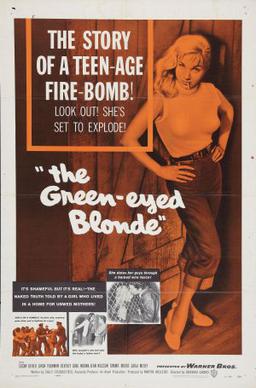 "The dialogue which Monroe granted permission to use was for the film, the Green-eyed Blonde: 'JOYCE: / (before mirror) / How's my hair? / BETSY: / (genuine admiration) / It's beautiful, Joyce! / JOYCE: / (preening herself) / It's kind of the way Marilyn Monroe does hers.' The film was released by Warner Bros. on December 14, 1957."
And finally, this 1958 letter to Manhattan department store Bloomingdale's allowed Marilyn's secretary, May Reis, to use her charge account.