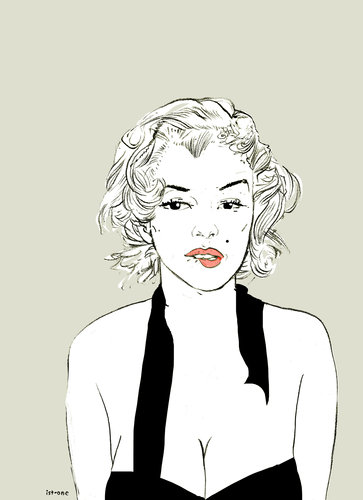 This illustration by Istvan Banyai accompanies Maureen Dowd's anniversary tribute to Marilyn in the New York Times.
The Los Angeles Times, meanwhile, reports that artist Launa Eddy has recently inherited a trove of unseen photos by Bert Stern, including some of Marilyn, from her former employer, Edward Feldman.
LA-based artist Hildegarde Duane's 2008 work, 14 Stations, a series of evocative photos of Marilyn-related locations, is flagged up by Archinect.
And Scott Blake, the man behind Barcode MM, has created a new video, Marilyn Monroe Supercut – a montage of Marilyn entering and exiting through 100 doors – including a clip from every one of her films except Let's Make it Legal, reports the Huffington Post.