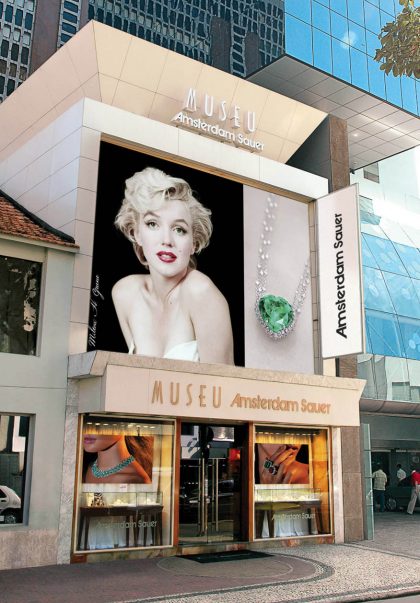 The 'Dreams' collection has been launched by the Brazilian jeweller, Amsterdam Sauer, and Milton Greene's classic photographs of Marilyn (the ballerina sessions and black sitting) are being used to promote it.

Predictably, 'Coco' Perez Hilton is baffled: 'What's weird, besides the fact that she's dead,' the infamous gossip blogger mused, 'Marilyn isn't wearing any of their jewelry in the vintage shots. It just doesn't make sense.'
For those among us who 'get' Monroe's timeless beauty, there are more details over at MM Collection Blog.