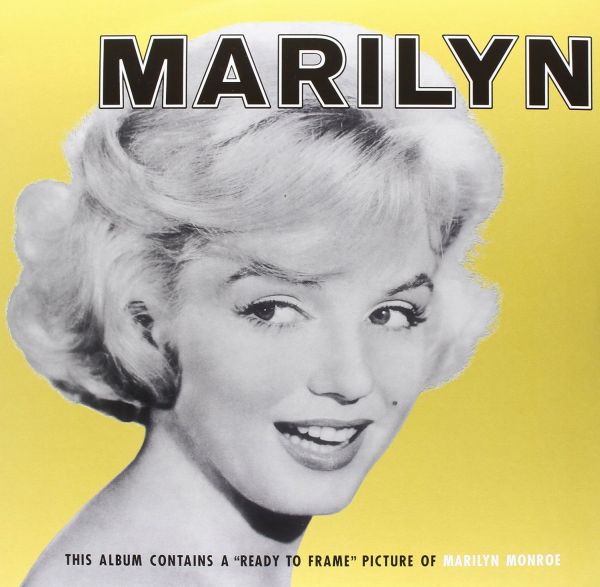 The soundtrack to Twentieth Century-Fox's 1963 documentary, Marilyn, has been reissued on vinyl by Rumble Records. As with the original release, it includes a print of the cover photo. You can watch the documentary on Youtube; it was also reissued digitally last year, as part of the Fox100 celebrations.
"Released in the same year that America's obsession died of an overdose of barbiturates in her Brentwood home, this Marilyn Monroe release compiles her tunes from the classic musicals There's No Business Like Show Business(1954), River of No Return (1954), and Gentlemen Prefer Blondes (1953). Here performing songs from such legendary American songwriters as Hoagy Carmichael and Irving Berlin, Marilyn may not have been the most classically trained vocalist in history but the voice is undeniably recognizable; she performed here as an American icon, and looked good doing it."
You may recall that Marilyn was also recently included as a bonus CD on Soundtrack Factory's Some Like it Hot reissue. Unfortunately, the audio commentary from the original Marilyn – and the introductory Fox fanfare – was omitted from the CD, and it doesn't appear on the vinyl reissue either.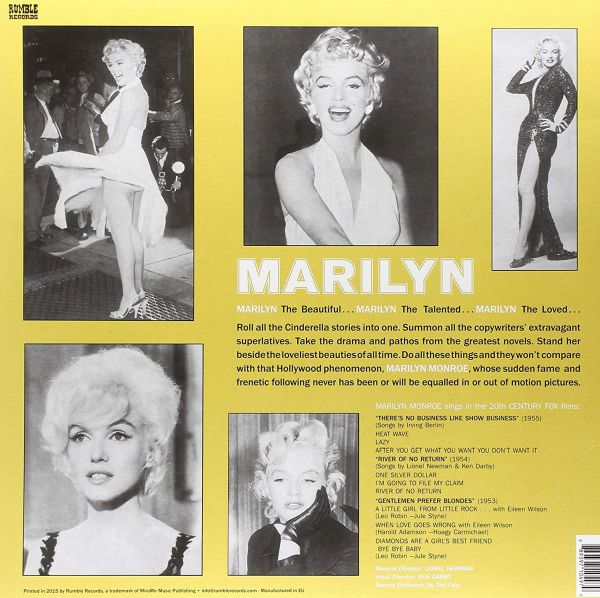 'I think they haven't had access to the original source tapes,' says Immortal Marilyn staffer Fraser Penney. 'In the commentary you hear 'The Girl' theme used in The Seven Year Itch and none of that is noted on the original sleeve or tracklist, so I think they've basically just gathered together the songs and compiled it from whatever has been available to them without actually knowing the commentary was there on the original album. The original LP was re-issued many times, most widely known as Remember Marilyn, up to the 1980s and always had that. ' However, Fraser also tells me that the versions of the songs on this LP are better quality than those versions included on the CD.