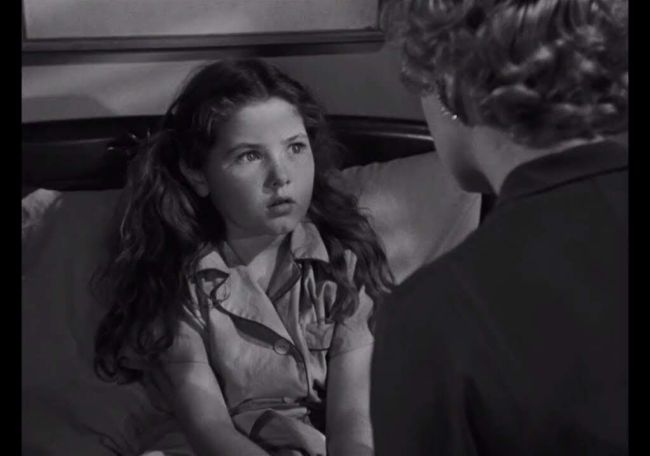 Donna Corcoran, the former child actress who, aged nine, played a girl terrorised by her babysitter in Don't Bother to Knock (1952), was one of eight children born to William and Kathleen Corcoran. Donna and several of her siblings (including Noreen Corcoran, who died in 2016) entered the movie industry after the family moved to Santa Monica in 1947, and their father was appointed head of maintenance at MGM. The Corcorans are the subject of a major article in the latest issue of Classic Images magazine.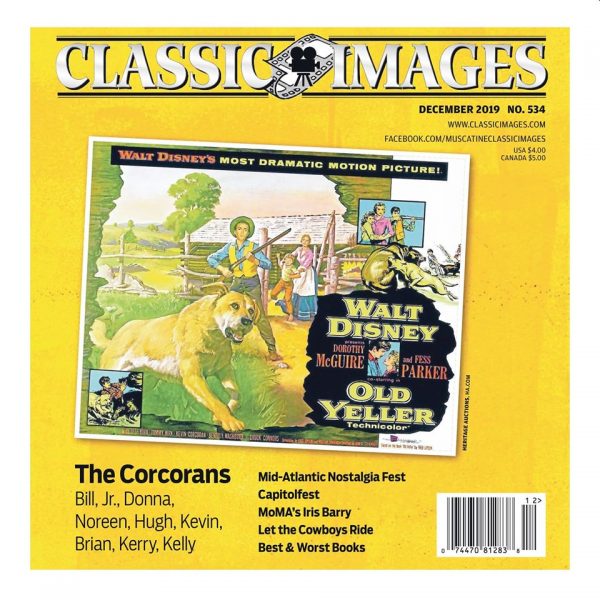 After making her debut in Angels of the Outfield (1951), starring Paul Douglas and Janet Leigh, Donna had an uncredited role in Love Is Better Than Ever (1952), starring another former child actress, Elizabeth Taylor. Donna appeared in two films starring 'bathing beauty' Esther Williams, Million Dollar Mermaid (1952) and Dangerous When Wet (1953). She also had roles in Jean Negulesco's Scandal at Scourie (1953) and Fritz Lang's Moonfleet (1955.) In her penultimate film, Gypsy Colt (1954), Donna had top billing. She continued working in television until 1963.
Although Marilyn often befriended her young co-stars, little is known about her interaction with Donna. Admittedly their onscreen relationship wasn't ideal, with Marilyn's disturbed character Nell almost pushing Bunny out of a hotel window before tying her up and locking her in the bedroom. It would be interesting to hear Donna's memories of making Don't Bother to Knock (she is now 77 years old.)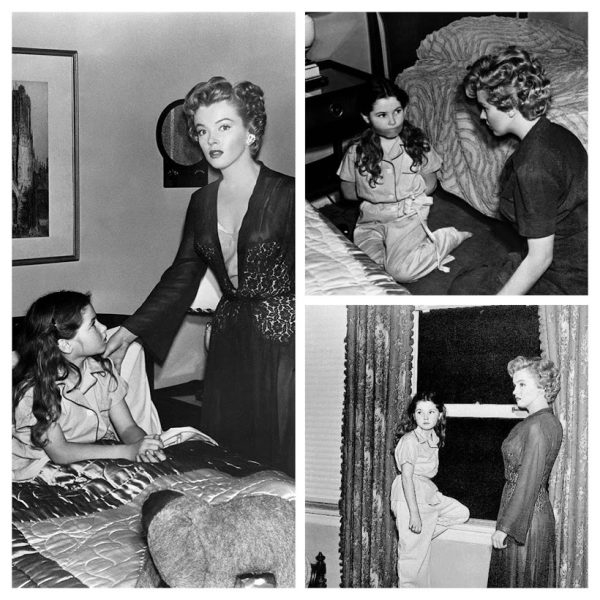 Incidentally, I have often wondered if Bunny Corcoran, the [young adult] murder victim in Donna Tartt's 1992 novel, The Secret History, might have been named after Donna Corcoran's performance as Bunny Jones. It's a long shot, I'll admit – but not entirely impossible, as each of Donna Tartt's three books contain passing references to Marilyn and her movies.