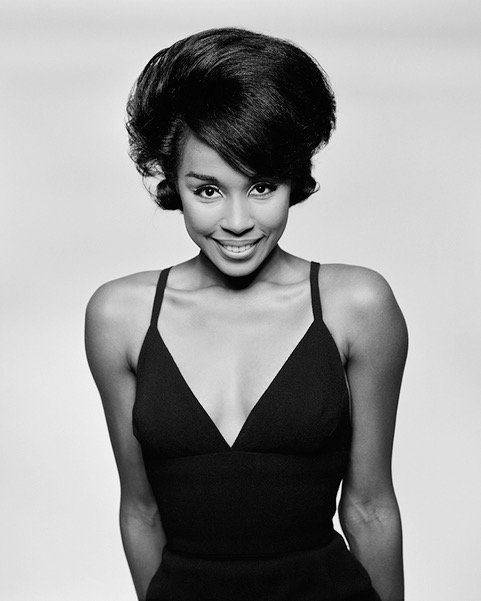 Diahann Carroll, the pioneering African-American singer and actress, has died aged 84 after a long battle with cancer. She was born in the Bronx, and studied at the LaGuardia High School for Music and Arts before modelling for Ebony magazine at fifteen. She later attended New York University, majoring in sociology.
At eighteen, she got her big break as a contestant on TV's Chance of a Lifetime, where her performance of Rodgers and Hammerstein's 'Why Was I Born' began a four-week victory lap. She then worked as a nightclub singer, making her film debut opposite Dorothy Dandridge in Carmen Jones (1954.) She later appeared in Paris Blues (1961), a jazz film produced by photographer Sam Shaw. Originally offered to Marlon Brando and Marilyn Monroe, the lead roles were played by Paul Newman and his wife Joanne Woodward.
In 1962, Diahann was part of the all-star line-up performing at Madison Square Garden in a birthday tribute to President John F. Kennedy. She met Marilyn backstage, and also sang for guests at the gala's after-party. (In 2016, Diahann would host an opening party for Some Like It Hot, an exhibition featuring Milton Greene's photos of Marilyn.)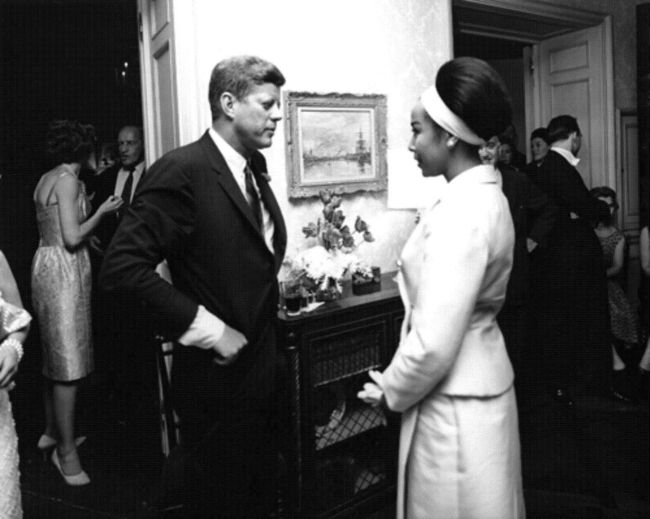 "'It was a very exciting night. Everybody in the world was there,' Diahann remembered. 'Marilyn was hysterical, but very good. It was good to watch her at work. I think we all enjoyed it.' As for Kennedy, 'he was extremely pleasant,' she said. 'He was a very entitled human being, but you had to forgive him for that.'


Diahann Carroll was previously interviewed by J. Randy Taraborrelli for his 2009 book, The Secret Lives of Marilyn Monroe, telling him of her first encounter with MM in 1960, while singing at the Mocambo Club in Los Angeles.

Diahann was then pregnant with her daughter Suzanne, and knew of Marilyn's struggle to have children. "I took her hand and put it on my stomach and said, 'You pat right there, sweetheart, and say a prayer and a wish, and I hope with all my heart that your dream comes true.' She looked at me with tears in her eye, and said, 'Oh, I do, too. I do, too.'"


They met again in Mac Krim's apartment in 1962. 'It's certainly her beauty I remember most,' she told Taraborrelli. 'As I sang, I distinctly remember being somewhat distracted by her gaze. Her tragic beauty, so vulnerable … so lost.'"

ES Updates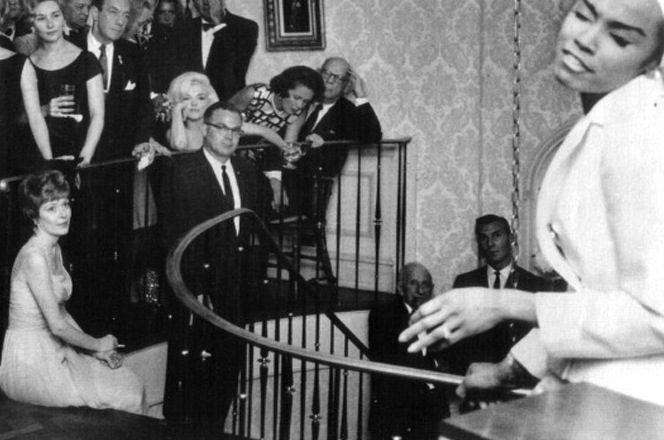 In 1969, Diahann won a Golden Globe for her role as a widowed nurse in Julia, a television sitcom which ran for three seasons. Back on the big screen, she would earn an Oscar nomination for the romantic comedy Claudine (1974), playing a struggling single mother.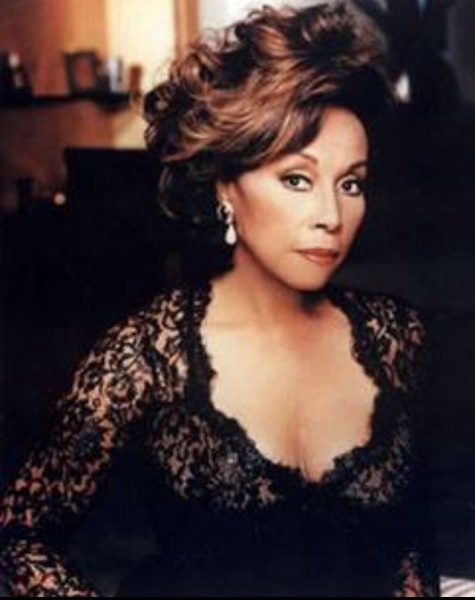 Her later TV roles included the glamorous Dominique Devereaux on TV's Dynasty and its spin-off, The Colbys. She joined an all-black cast in the acclaimed Eve's Bayou (1997), and recreated Gloria Swanson's role as fading star Norma Desmond in a Canadian production of Andrew Lloyd-Webber's stage musical based on Billy Wilder's Sunset Boulevard.
Her four husbands included singer Vic Damone, and she was also romantically linked to Sidney Poitier and David Frost. She was a founding member of the Celebrity Action Council, a volunteer group serving vulnerable women in Los Angeles.