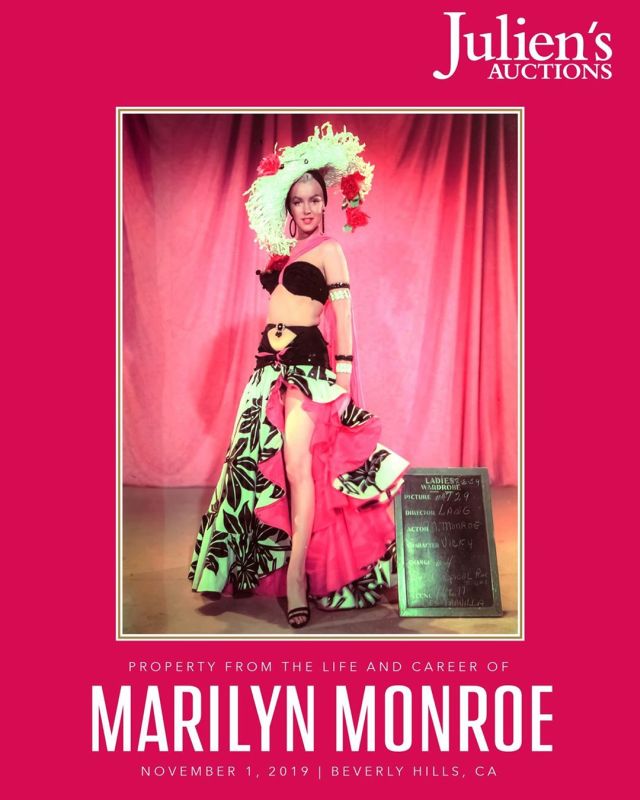 Marilyn's latest dedicated auction at Julien's is now only a week away. Property From the Life and Career of Marilyn Monroe is part of a two-day event, Legendary Women of Hollywood, also featuring auctions for Mae West, Lucille Ball and Olivia Newton-John. The display of Marilyn's movie costumes at London's May Fair Hotel has now ended, and a public exhibition of the entire catalogue will open at Julien's in Beverly Hills on October 28, ahead of the sale on November 1. (You can read all my posts on the sale here.)
The 103pp hardback catalogue is now available for $75 plus shipping, and if you order a copy before the auction you will also receive the other three catalogues in the set, which is worthwhile as the Women of Hollywood volume (with Lucille Ball on the cover) also contains another 42 pages on Marilyn, including this spread on the necklace she wore to the Cinemascope party at the Cocoanut Grove on New Year's Day in 1953. You can preview the catalogue here, and place your order here.
I'll be looking at the auction lots in depth over the next few days, but until then, here's a catalogue preview from Lorraine at Marilyn Remembered.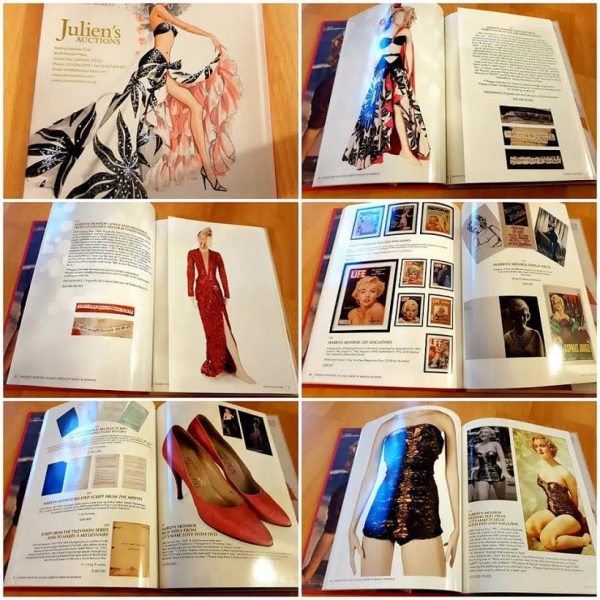 UPDATE: In addition to the Legendary Women of Hollywood event, Marilyn is prominently featured in another upcoming auction at Julien's, A Southern Gentleman's Collection, gracing the cover of one catalogue in a three-volume set. The sale includes lots related to Marilyn's early years and marriage to Joe DiMaggio, and an army jacket gifted to her in Korea. More to follow…