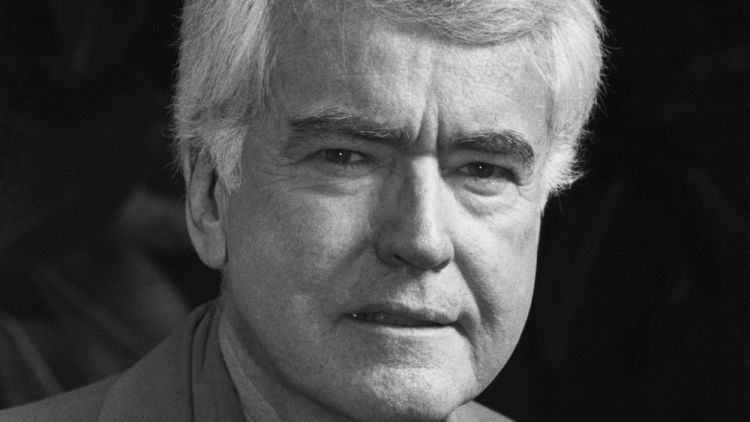 Film historian Rudy Behlmer has died aged 92, Variety reports.
"Behlmer was among the most widely respected historians of Golden Age Hollywood, in part because of his insistence upon researching 'primary source material' and not relying on faulty memories or exaggerated press accounts of the time.


Memo From David O. Selznick, which Behlmer edited from thousands of Selznick's private letters, telegrams and memoranda, was a best seller in 1972. Behlmer first interviewed the Gone With the Wind producer for a 1963 article for Films in Review, one of dozens of magazine pieces he wrote over the decades.

Other books followed: Hollywood's Hollywood: The Movies About the Movies (with co-author Tony Thomas, 1975), Inside Warner Bros. 1935-1951 (1985), Behind the Scenes: The Making Of… (1989) and Memo from Darryl F. Zanuck (1993).

But essays and journalism were only part of Behlmer's life. He enjoyed a lively and successful career in television and advertising throughout the 1950s and '60s … He was director on ABC's Ray Anthony Show, featuring the big-band leader and his orchestra, during the 1956-57 season, and served as executive producer and director for KCOP from 1960 to 1963, overseeing various shows including his own Movies' Golden Age. "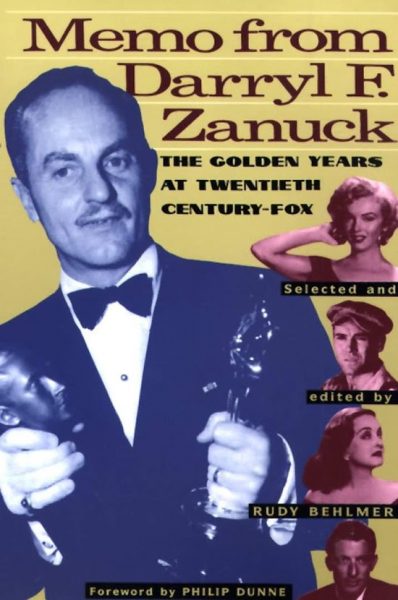 In Memo From Darryl F. Zanuck: The Golden Years at Twentieth Century Fox, which is still in print after a quarter of a century, Behlmer offered insights into Marilyn's prickly relationship with her studio boss, including this letter he sent to her North Crescent Drive address in December 1951, regarding her leading role in Don't Bother to Knock and her insistence on having her dramatic coach Natasha Lytess on the set. (This was a battle Zanuck ultimately lost: Natasha continued working with Marilyn – much to the annoyance of her co-workers – until she was replaced by Paula Strasberg in 1956.)
"… I think you are capable of playing this role without the help of anyone but the director and yourself. You have built up a Svengali and if you are going to progress with your career and become as important talent-wise as you have publicity-wise then you must destroy this Svengali before it destroys you. When I cast you for the role I cast you as an individual …"
This memo from September 1952 reveals Zanuck's vision for Gentlemen Prefer Blondes, in which Marilyn would play Lorelei to Jane Russell's Dorothy – making clear that he recognised how crucial their friendship was to the movie. (This memo was addressed to producer Sol Siegel, director Howard Hawks and writer Charles Lederer.)
"There are two things which I consider vital to the telling of the story, and which I want to emphasise in the script. These are (1) The love story between Dorothy and Malone [Elliott Reid]; (2) Dorothy's genuine affection for Lorelei.

This is not a satire. It is a solid and honest comedy … We must be completely sold on Dorothy's love for Malone, or we won't be able to accept her taking him back. And we must be sold on her real affection for Lorelei or we won't be able to understand her sticking her neck out for her in the courtroom scene.

In order to accomplish these two things we must be willing, if necessary, to sacrifice comedy in these particular scenes …"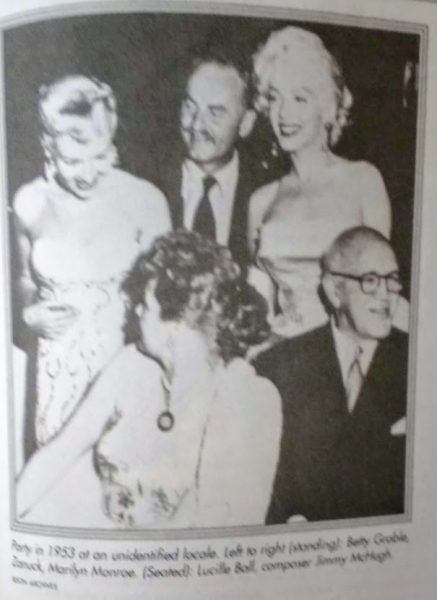 In March 1953, Zanuck contacted writer Nunnally Johnson, director Jean Negulesco and others involved with How to Marry a Millionaire, to express his satisfaction at how CinemaScope technology was enhancing the movie.
"… Almost in all instances the composition has been vastly improved over previous material. The full figure shot of [Lauren] Bacall on the bed and the big closeup filling the screen of Monroe were unique examples of the new medium.

I am still opposed to too much camera movement. I fully believe that while we have to occasionally move the camera we should put the emphasis on moving the actors …"
In 1954, Zanuck mooted the idea of a torrid biblical epic, The Queen of Sheba. It was never made, although United Artists would later produce Solomon and Sheba, starring Gina Lollobrigida.
"In a nutshell, this should be the story of a glamorous but evil temptress … As you know, confidentially, I have even flirted with the idea of Marilyn Monroe as Sheba. I think it might be one of the biggest box-office combinations of all time …"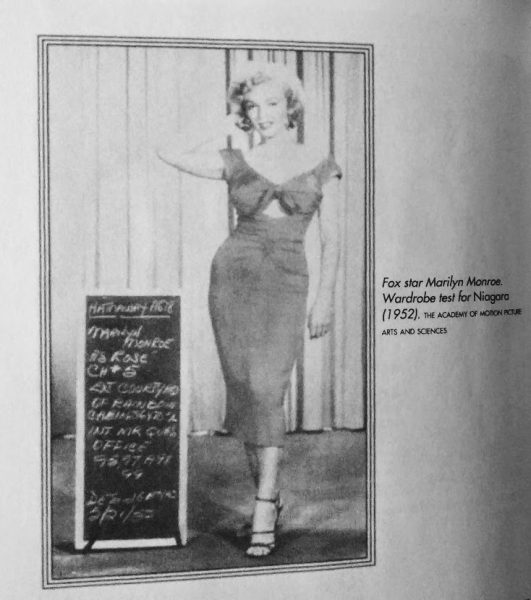 And in 1955, Zanuck revealed that he had been offered I'll Cry Tomorrow, the sensational biopic about alcoholic singer Lillian Roth, as a potential vehicle for Marilyn (then involved in a contractual dispute with Fox.) After Zanuck passed on it, the film was produced at MGM.
"This is a very interesting, solid, downbeat story and, while it has an outstanding performance by Susan Hayward, I considered it to be overrated … We turned down I'll Cry Tomorrow, frankly because we were all afraid of the subject matter and of the fact that Lillian Roth was not a really famous personality. [Producer Julian] Blaustein wanted it but only if he could get Marilyn Monroe for the role …"
Zanuck left Fox to become an independent producer in 1956. By the time he returned in 1962, the studio was fighting bankruptcy. Reportedly, it was Zanuck who argued for Marilyn to be re-hired for Something's Got to Give, although she would pass away before her final studio battle was concluded.
In 1960, columnist Hedda Hopper asked Zanuck why he had left Hollywood. His response makes it clear that he had anticipated the demise of the studio system…
"I just got well fed up with being an executive and no longer being a producer. That's what the job became. Actors are now directing, writing, producing. Actors have taken over Hollywood completely with their agents. They want approval of everything … scripts, stars, still pictures. The producer hasn't got a chance to exercise any authority! … What the hell, I'm not going to work with them!"