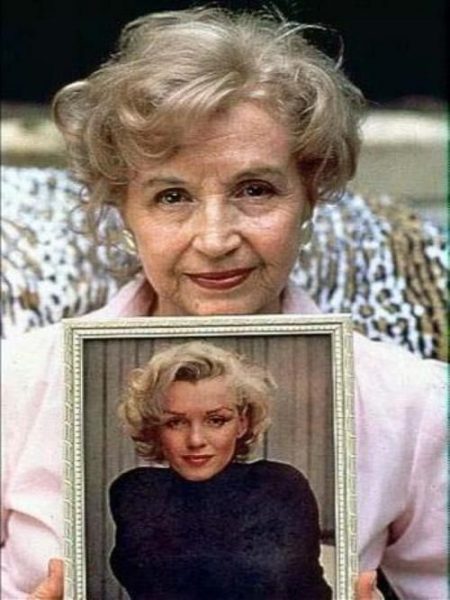 Berniece Baker Miracle, Marilyn's half-sister, was born 100 years ago today. She died in 2014. (This photo, taken in 1994, showed Berniece aged 75.)
Berniece was born on July 30, 1919, to John 'Jap' Baker and his wife Gladys in Venice, California. She was their second child, Robert (or 'Jackie') having been born in 1917. Baker was sixteen years older than Gladys, who had married him aged just fifteen. The marriage was not a happy one, and in 1923, they separated. After the divorce, Baker abducted both children and returned to his hometown of Flat Lick, Kentucky. Gladys followed them there, but was unable to recover her children. She eventually returned to Los Angeles and after another failed marriage, became pregnant with Norma Jeane who was born in 1926.
In 1933, Berniece's brother Robert tragically died aged sixteen. Two years later, Gladys suffered a nervous breakdown and would spend much of her later life under psychiatric care. Berniece, who believed her mother was dead, received a letter from Gladys in 1938 and also learned of her half-sister's existence for the first time. The two 'sisters' began a warm correspondence. At nineteen, Berniece had just graduated from college and was about to marry her long-term boyfriend, Paris Miracle. Their daughter, Mona Rae Miracle, was born in 1939, and the family moved north to Detroit, Michigan.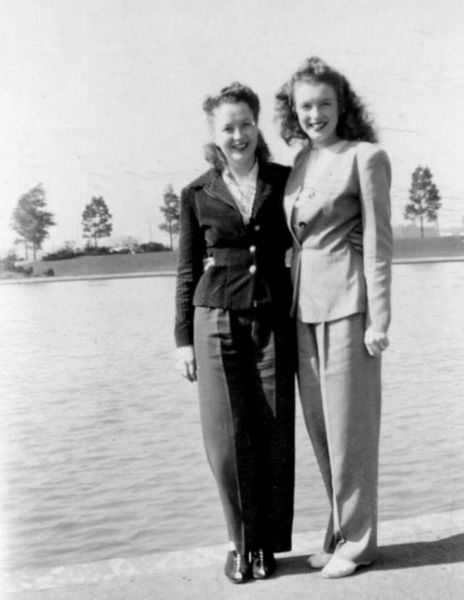 In 1944, Norma Jeane travelled to Detroit where she finally met Berniece in person. Two years later, Berniece – now living in Oak Ridge, Tennessee – visited her half-sister, now a successful model and aspiring actress under her new name of Marilyn Monroe, in Los Angeles.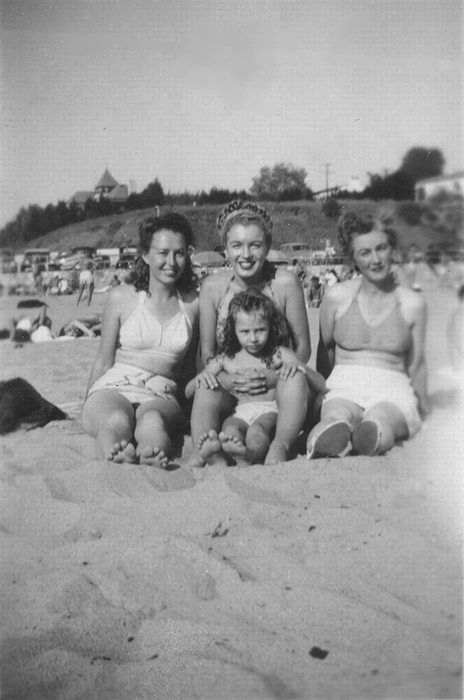 In 1951, Berniece moved to Gainesville, Florida, and would later work as a bookkeeper at the University of Florida, while Mona Rae qualified as a schoolteacher in 1957 and was married a year later.
Although the sisters stayed in touch throughout Marilyn's rise to fame, they would not meet again until 1961, when she asked Berniece to stay with her in New York as she recuperated from gallbladder surgery. Sadly this would be their last reunion, and in August 1962, Berniece was one of the first to hear of Marilyn's death from her ex-husband, Joe DiMaggio. She travelled to Los Angeles to help Joe and Inez Melson (Marilyn's business manager, and legal guardian to Gladys) and attend her sister's funeral. She and Mona Rae were among the beneficiaries of Marilyn's will.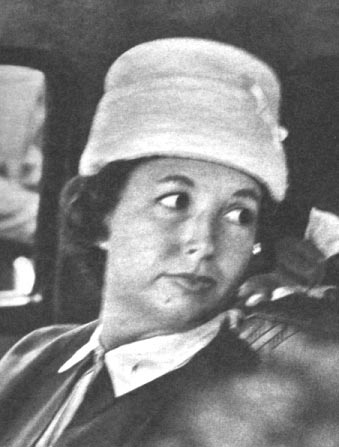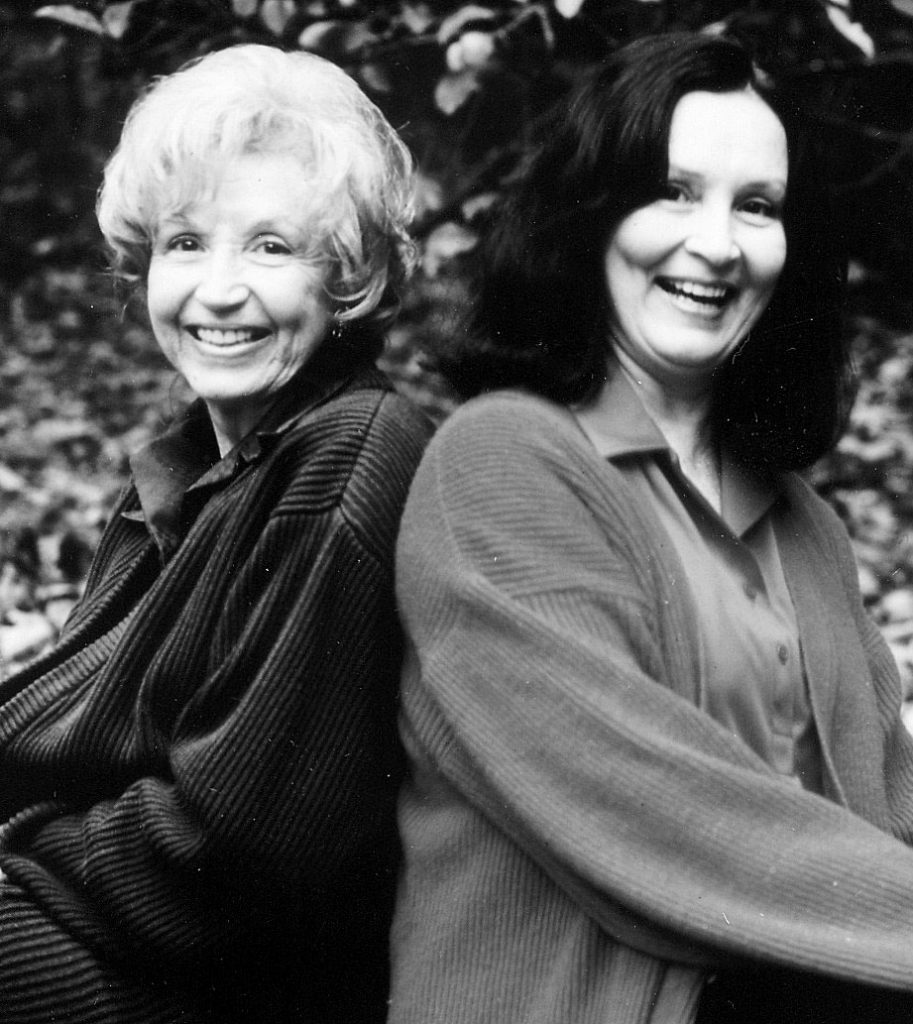 In 1967, Gladys left Rockhaven Sanitarium in California, and moved to Florida to live with her daughter. A few years later, she entered a nursing home. Gladys survived until 1984, and was joined in death by Paris Miracle six years later. My Sister Marilyn, co-written by Berniece and Mona Rae, was published in 1994. It is one of the most tender and intimate books ever written about Marilyn, and an essential read for anyone seeking a truthful account of her family background.