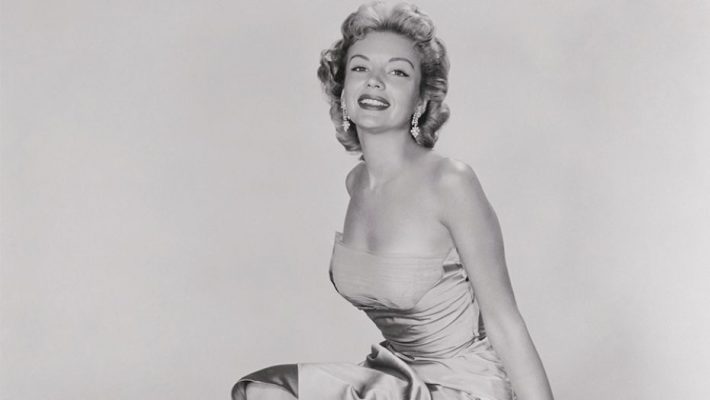 Perhaps best known for her role in It Came From Outer Space (1953), Kathleen Hughes was married for sixty years to River Of No Return producer Stanley Rubin, who died in 2014 (see here.) She is also a regular guest at the annual memorial services for Marilyn.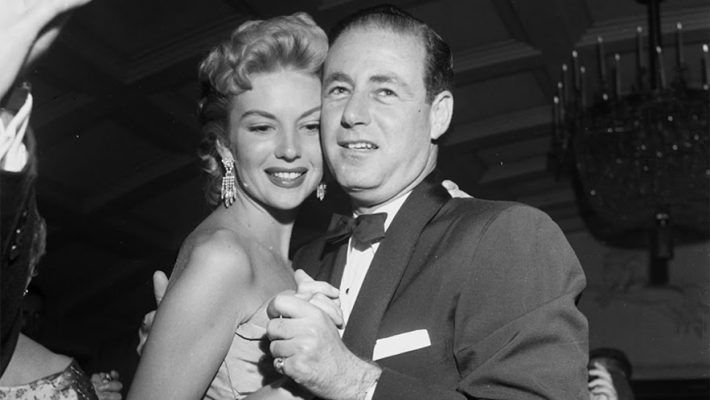 In an interview with Stephanie Nolasco for Fox News, Kathleen looks back on her career, and shares memories of Marilyn dating back to the first time she saw her perform in Strictly For Kicks, a revue staged at 20th Century Fox in March 1948 – many months after Marilyn's first contract with the studio lapsed. (You can hear the Glenn Miller Band's version of the song Marilyn performed here.) Kathleen's cousin, Diana Herbert, had briefly appeared with Marilyn in her first movie, Scudda Hoo! Scudda Hay! Both were uncredited.
Kathleen also mentions testing for a role 'a short time after', which involved dancing, and losing the part to Marilyn. This could be Ladies of the Chorus, a low-budget 1948 musical filmed at Columbia Pictures in April 1948. The black gown worn by Marilyn in Strictly For Kicks was a costume from the movie.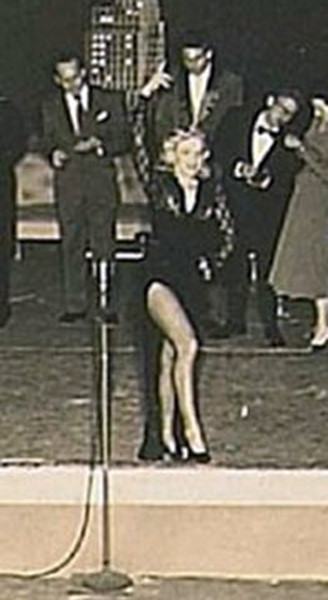 "My cousin Diana Herbert was taking acting lessons when I was already under contract. She was in a show at the studio club. Every studio in those days had a studio club and it consisted of all the people behind the scenes – the mailroom people, the secretaries – everybody but the actors. They would put on a show every year. My cousin was going to be in one of these shows.


The day before the show, she said, 'They took my song number away from me and they gave it to a girl named Marilyn Monroe who had been under contract at the studio for six months — they had just dropped her! But now they're giving her the song. I'm still in the show and you still have to come and see me.' Well, I went to see it and Diana did her number. She was very, very good. But then Marilyn came on. Oh my God, she was fantastic. She did a song called "I Never Took a Lesson in My Life." She was wearing this slinky black dress. I just couldn't believe they dropped her.


She was incredible. She was just a star. I just thought if anyone from the studio saw the show, they would realize they made a terrible mistake and sign her back again. A short time later, the casting office called me and they said, 'Can you dance?' They got me with this poor, patient man of a dance director. He tried hour after hour after hour to teach me one simple step. Years later I was able to pick it up, but I could not learn this step at the time. At the end of the day, as it was getting dark, he said, 'Forget it! We'll get someone else.' That someone else was Marilyn."

Fox News


Thanks to Jonathan Montrell