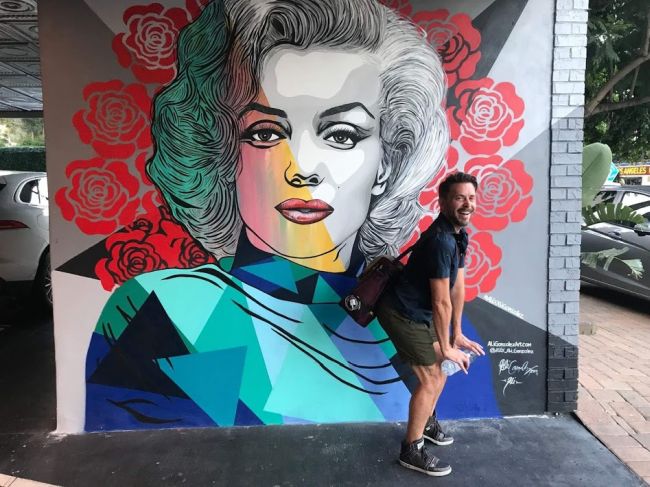 Fans have posted their latest Monroe sightings on the Marilyn Remembered Facebook group. Firstly, ChadMichael Christian Morrissette found this mural (based on Alfred Eisenstadt's famous 1953 photo of Marilyn) on Highland in Hollywood.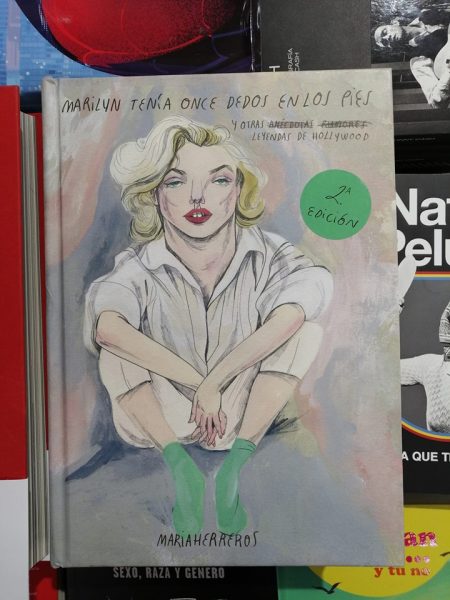 And secondly, Lorenzo Presti spotted Marilyn gracing the cover of the ironically-titled Marilyn Had Eleven Fingers On Her Feet, a book of Hollywood-themed paintings by artist Maria Herreros on sale in Madrid. This portrait was inspired by Milton Greene's 1953 Laurel canyon series. And of course, Marilyn had no extra fingers, or toes – this rumour was debunked by Snopes.
Incidentally, another of Maria's portraits – based on another shot of Marilyn by Eisenstadt – is featured on the cover of Autobiografía de Marilyn Monroe, a novel by Rafael Reig.