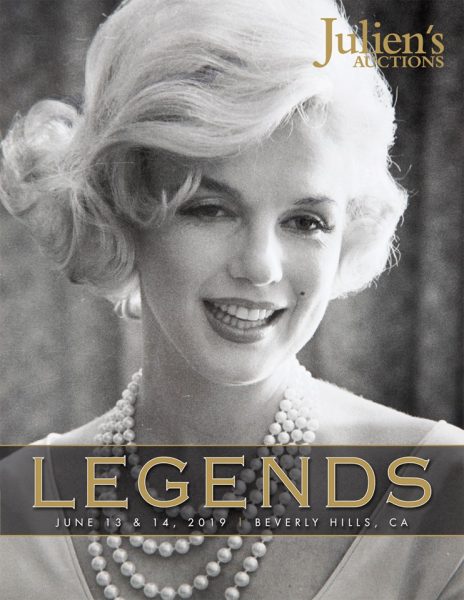 The results are in for this year's Legends sale at Julien's Auctions. A number of photos from the Manfred 'Linus' Kreiner archive (see above) were sold, with the Marilyn-related lots fetching up to $3,800. These photos were recently featured in Parade magazine (see here.)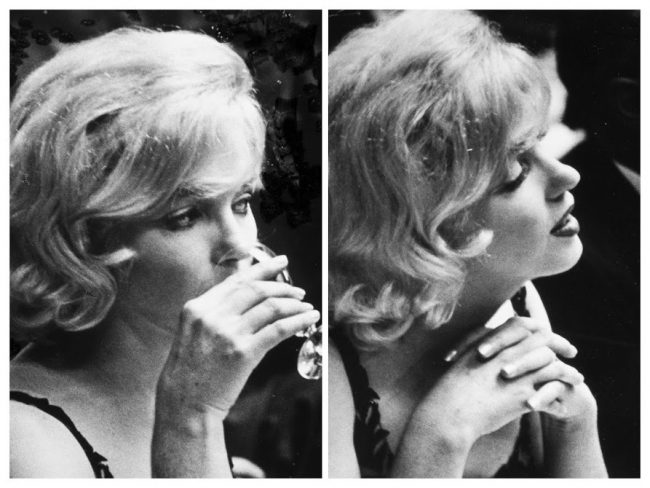 Within the fan community, biographer Gary Vitacco-Robles won a telegram from Lauren Bacall congratulating Marilyn after her wedding to Joe DiMaggio, for $1,582.50. The biggest Marilyn-related sales, however, were her costume from A Ticket to Tomahawk (sold for $22,400), and her bathrobe from How to Marry a Millionaire (which fetched $28,800.) Here are some more highlights: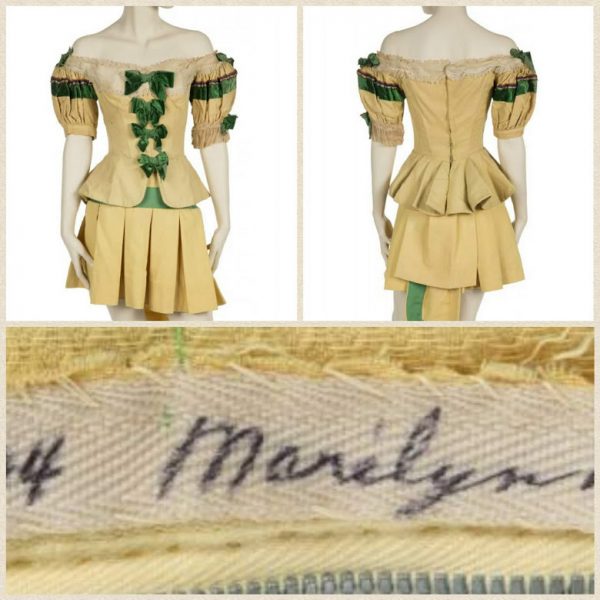 A rare 'Page 3' copy of Playboy's first issue, signed by Hugh Hefner ($16,00)
A cast of Marilyn's hands and feet from Grauman's Chinese Theatre ($25,600)
A black chiffon overblouse ($19, 200)
A six-strand, iridiscent crystal necklace in purple and green ($11,250)
A pair of rhinestone clip earrings ($28,125)
Marilyn's script for Something's Got to Give, dated August 30, 1961 ($12,800)
And finally, I've added the maximum bids for each item featured in my previous posts – learn more about this fascinating auction here.