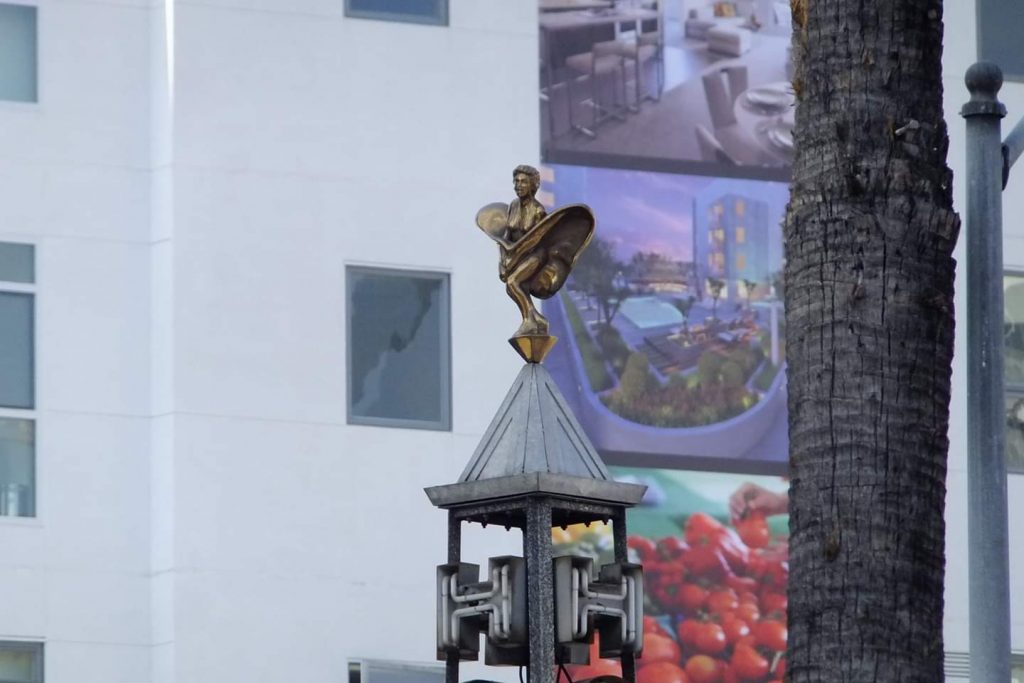 Following this week's news that a statuette of Marilyn has been sawn off the Four Ladies of Hollywood gazebo on the Walk of Fame, Deadline reports that a suspect has now been arrested. If the name Austin Mikel Clay sounds familiar to you, he was also alleged to have taken a pick-axe to Donald Trump's Hollywood star last summer.
But whereas the prior incident could be read as a political statement of sorts, the theft of Marilyn's sculpture may be little more than mindless vandalism or another publicity stunt. And while this arrest raises hopes of the statue's recovery, there are also concerns that its forcible removal may have shattered this local icon.
Surveillance footage from the night of the theft posted by NBC Los Angeles showed two suspects leaving the scene (one was wearing a backpack), and heading to a nearby hotel, where they met with two more suspects.
UPDATE: Clay has now been charged with property theft and vandalism, to which he pleads not guilty. Although police say they found evidence that he was behind the theft when searching his home in Glendale, the statue has not yet been recovered. 'Looking back at the (security) video, it would be reasonable that the statue broke and could be in multiple pieces,' LAPD detective Douglas Oldfield said.