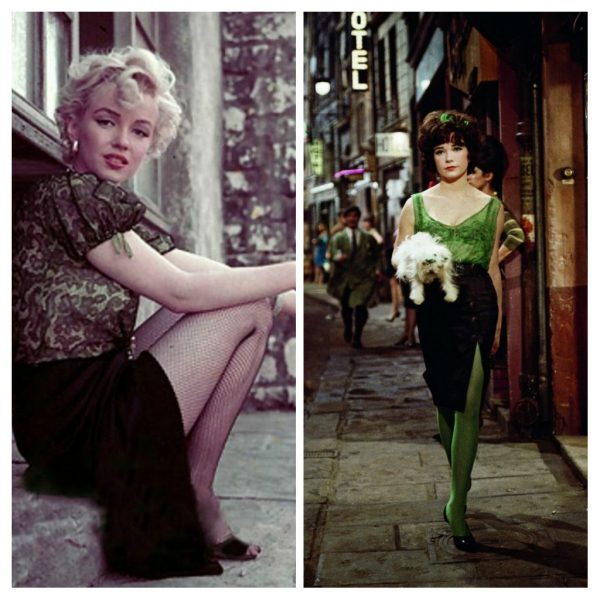 Irma La Douce, Billy Wilder's 1963 comedy starring Shirley MacLaine as a sweet-natured Parisian hooker and Jack Lemmon as the hapless gendarme who falls for her, is being released on Blu-Ray for the first time. The lead role is said to have been rejected by Marilyn, although it's easy to imagine her as Irma, and she had loved working with Lemmon on Some Like It Hot.
She may still have harboured a grudge against Wilder, who had spoken harshly about her in the past; but he was also considering her for his next movie, Kiss Me Stupid (which was released in 1964, starring Kim Novak.) In fact, nearly all of Wilder's subsequent movies feature a character who could conceivably have been played by Marilyn.
Although some say Marilyn refused to play a prostitute, she had previously performed a scene from Anna Christie at the Actors Studio, and was still hoping to star as Sadie Thompson in Rain. In any case, in 1962 she was focused on working off her old contract at Fox. And by the time Irma La Douce opened, Marilyn had passed away.
Although Shirley's persona was more kooky than sex goddess, both she and Marilyn excelled in tragi-comic roles. Some Came Running (1958) and Can-Can (1959) were offered first to Monroe, and in 1964, MacLaine would star in What A Way To Go!, which Fox had planned as Marilyn's next picture.