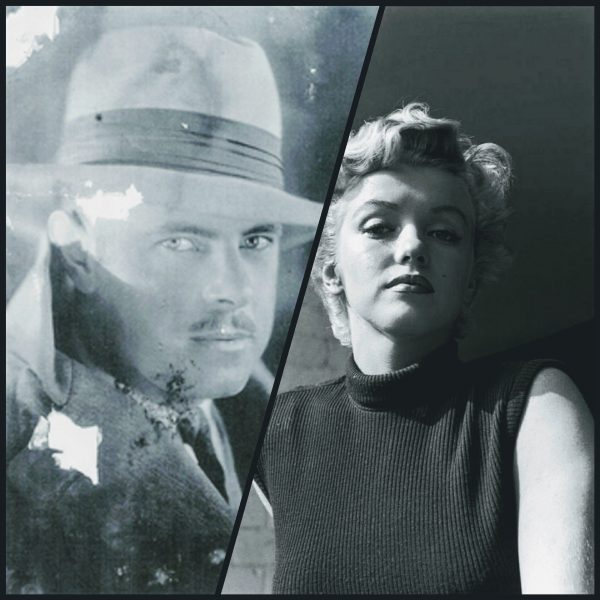 In this week's Valley Chronicle, Mark Lentine looks at Marilyn's connection to the California town of Hemet. Although she was named Norma Jeane Mortensen at birth (after her mother Gladys' estranged husband, Edward Mortensen) it is widely believed that her real father was C. Stanley Gifford. He and Gladys had a relationship while working at Consolidated Film Industries in Los Angeles.
Over the years, Marilyn made many attempts to contact Gifford, without success. Gifford had remarried and managed the Red Rock Dairy in Hemet. It is believed he did not want to upset his wife and children by letting Marilyn into his life.
Marilyn's half-sister Berniece Miracle has claimed that they finally met in the year before Marilyn passed, and it has been reported that in 1965, a dying Gifford confessed to his pastor, Reverend Don Liden of the First Presbyterian Church, that he was indeed Marilyn's father. Gifford was buried in the San Jacinto Valley Cemetery.
"Monroe was seen many times in the Hemet area, most times staying at the Soboba Hot Springs. She was seen making clandestine calls or stopping at bars (most frequently mentioned in the reminiscences of locals is Chappies Bar) and asking for a Charles Stanley Gifford.

'My dad and mom were out at the Soboba Hot Springs for dinner, a very upscale dining spot in town. My dad started to get out of the car but was stopped by someone who looked familiar. The gentleman had gone to dad's side of the car to let a woman out of the car. When the woman stepped out of the car, dad realised why the man had looked familiar; it was Joe DiMaggio, and he was holding the door open for his wife, Marilyn Monroe …', said a smiling former Hemet mayor, Robert Lindquist.

I asked Lindquist if he believed that Gifford was indeed Monroe's father. 'Oh yes, it was quite well-known here in town. I delivered newspapers and was a child at the time, but I clearly remember Mr. Gifford very well; he was always very neat and had a small mustache; very debonair …'"