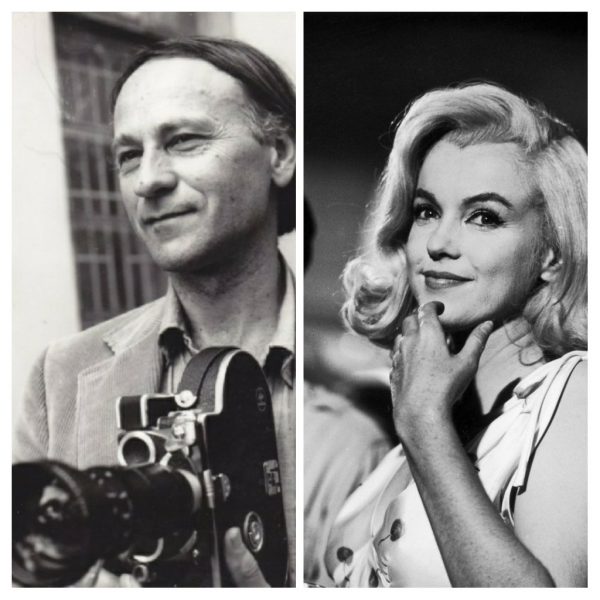 The Lithuanian-born filmmaker, poet and artist, Jonas Mekas, has died aged 97. During World War II, he was imprisoned for eight months in a German labour camp while trying to flee his home country. In late 1949 he emigrated to the US with his brother, settling in Williamsburg, New York.
Mekas interviewed fellow Brooklynite Arthur Miller in 1954, and in 1958, he began writing a 'Movie Journal' column for the Village Voice. He would review The Misfits in 1961, praising Marilyn's performance highly. He later wrote a rapturous tribute to Marilyn after her death.
In 1964, Mekas launched a campaign against movie censorship. His innovative art films inspired Andy Warhol to make movies. Throughout 2007, Jonas released a film each day on his website. He would continue his 'online diary' until his death.