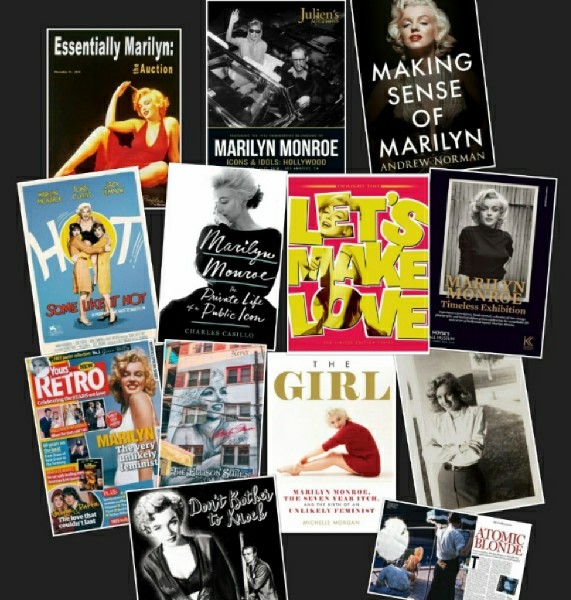 With high-profile auctions, global exhibitions, plus new biographies and movie restorations, music and theatre, 2018 has been another busy year for Marilyn fans – and we've reported it all here at ES Updates..,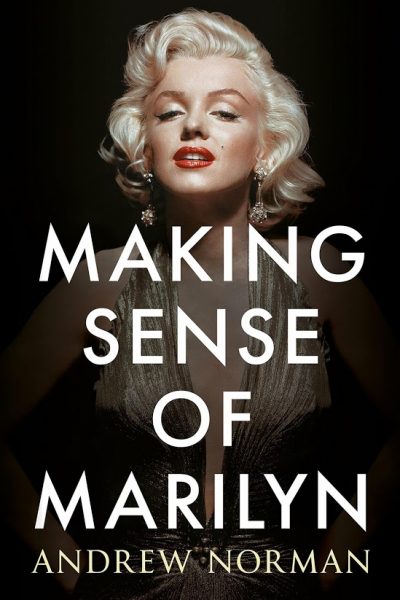 In January, Making Sense of Marilyn by Dr Andrew Norman was published, and Arthur Miller's archives were acquired by the University of Texas. How to Marry a Millionaire was screened at Picturehouse cinemas across the UK, and plans for a TV mini-series based on Sebastien Cauchon's novel, Marilyn 1962, were announced. Also in January, Dr Mathilde Krim – a pioneering AIDS researcher who hosted the party after President Kennedy's birthday gala in 1962 – and actress Greta Thyssen, who began her career as Marilyn's body double in Bus Stop, both passed away.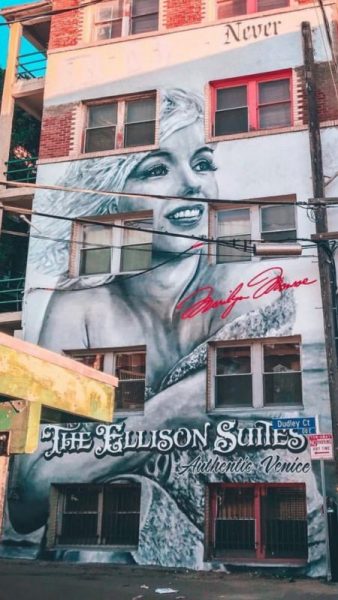 In February, 'How Wrong Can I Be', a little-known track recorded by Marilyn in 1948, was featured in the Oscar-winning film, The Shape of Water. Feminist art historian Griselda Pollock gave a lecture in Madrid about Marilyn's relationship with Arthur Miller, and Bus Stop, the William Inge play upon which Marilyn's 1956 hit movie was based, was reissued in paperback. And Marilyn was portrayed in a new Venice Beach mural by street artist Jonas Never.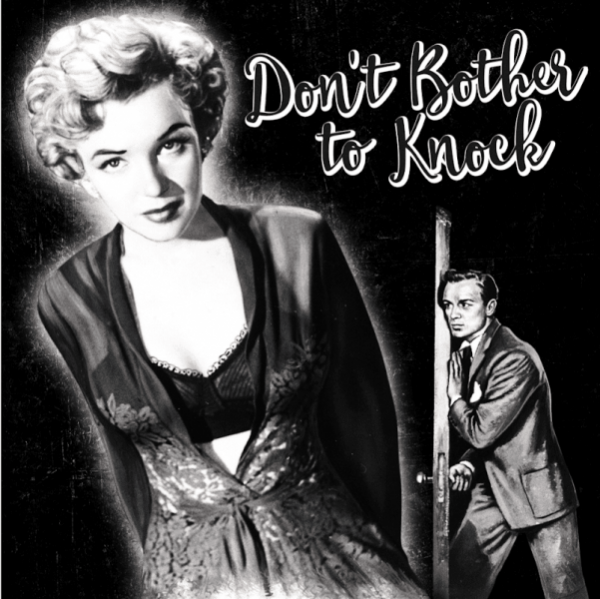 In March, Don't Bother to Knock was released on Blu-Ray, and a new documentary, Arthur Miller: Writer, had its premiere on US television. Marilyn was also featured in Battleground Korea, a box-set tribute to America's forgotten war. In France, she graced the covers of two magazine specials: a Paris Match retrospective on the year she died, 1962; and Elle's Women Who Changed History. Alfred Newman's instrumental score for The Seven Year Itch was released on vinyl, and Anglo-Irish band Warsaw Radio released an MM-inspired single, 'Ms. Monroe'. And perhaps Marilyn's most eminent admirer, the world-renowned scientist Stephen Hawking died aged 76.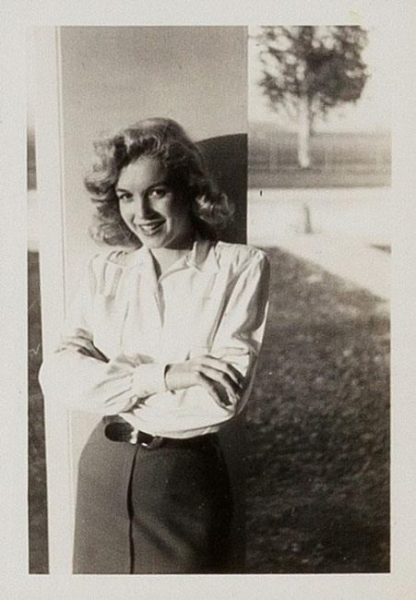 In April, It's Me, Sugar – a short comedy depicting Marilyn's travails on the set of Some Like It Hot – made its debut on UK television, and film scholar Mary Wild taught a three-part course, Projecting Marilyn, at London's Freud Museum. Rare snapshots of a young Marilyn were sold at Heritage Auctions, and Marilyn, photographer Emily Berl's monograph of lookalikes, was published. The Grammy-winning British singer Ed Sheeran covered 'Candle in the Wind,' and rock supergroup A Perfect Circle also referenced Marilyn. And Art Paul, who designed the first Playboy cover, died aged 93.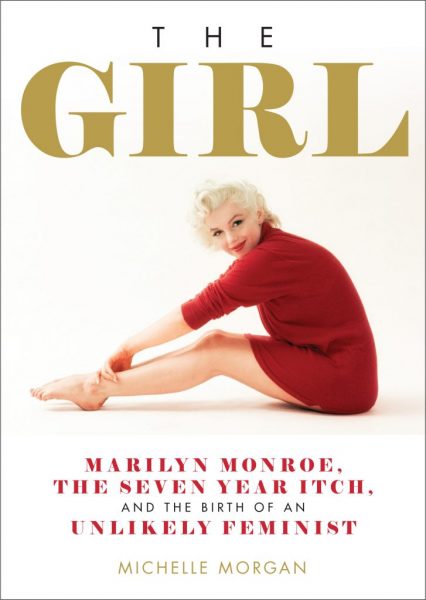 In May, The Girl – Michelle Morgan's new book presenting Marilyn as an 'unlikely feminist' – was published. An exhibition of photos by Milton Greene, Up Close With Marilyn, opened in London. And Hollygrove, formerly the orphanage where Marilyn stayed as a child, hosted their 7th annual Norma Jean Gala, raising $400,000 for their youth projects in Los Angeles. And MM scholar Donald McGovern's book, Murder Orthodoxies: A Non-Conspiracist's View of Marilyn Monroe's Death, was published.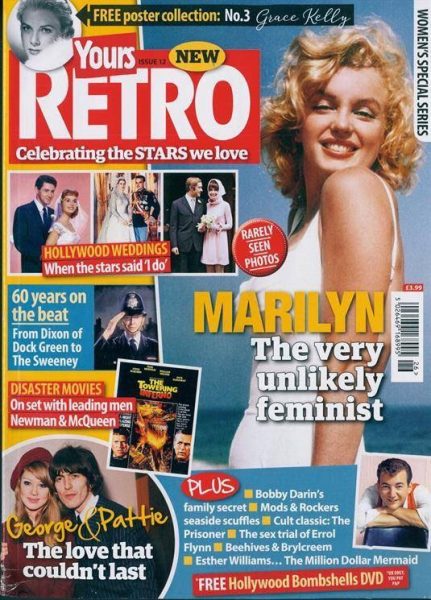 June 1st marked what would be Marilyn's 92nd birthday. Also this month, Marilyn Monroe: Timeless, a photographic exhibition, opened in Suffolk; and Ted Stampfer's remarkable collection of Monroe's personal property and memorabilia came to Finland. A black wool dress owned by Marilyn was sold at Julien's Auctions, raising $50,000 for the Abraham Lincoln Presidential Library. Seward Johnson's giant sculpture, 'Forever Marilyn', caused a stir in Stamford, Connecticut. Marilyn graced the covers of Yours Retro and American History, and was also featured in David Wills' latest book, Hollywood Beach Beauties. Let's Make Love was released on Blu-Ray, and There's No Business Like Show Business was screened at Picturehouse cinemas across Britain. On the stage, Hollywood blacklist drama Fellow Travelers won praise in the Hamptons; Finishing the Picture – Arthur Miller's last play, about the filming of The Misfits – had its European premiere in London; and Marilyn! The New Musical was launched in Las Vegas, but folded after just three weeks.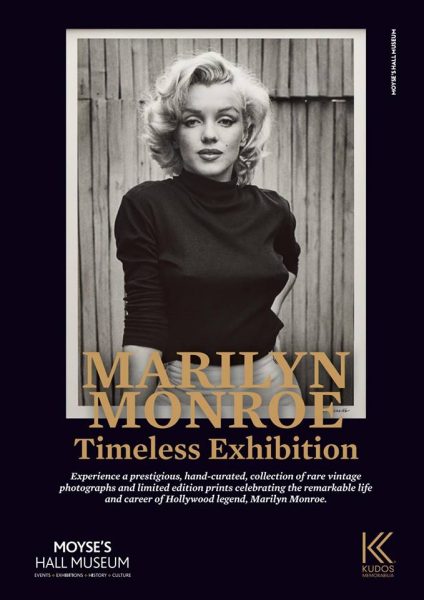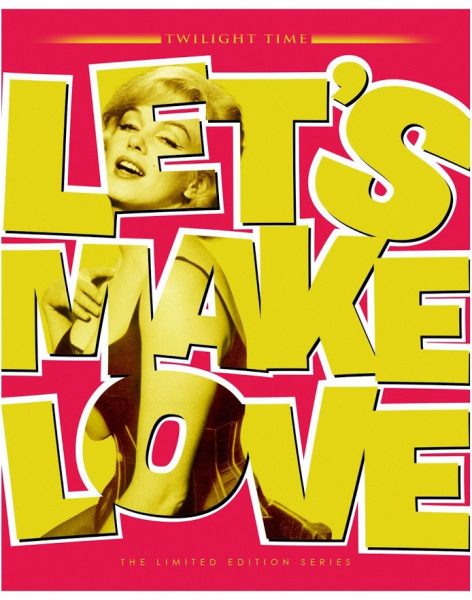 In July, Gentlemen Prefer Blondes turned 65 as the acquisition of Twentieth Century Fox by Disney was finalised at $71.3 billion. Actress Sarah Paulson played a Monroe lookalike in a Prada commercial, and a New York bakery created a life-size cake inspired by Marilyn's nude calendar pose.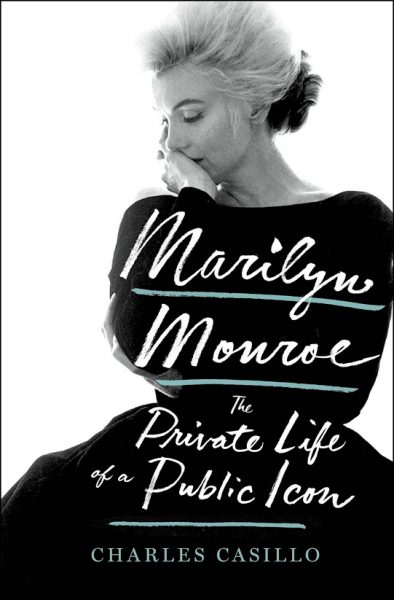 In August, fans commemorated the 56th anniversary of Marilyn's death. Charles Casillo's new biography, Marilyn Monroe: The Private Life of a Public Icon, was published. And Essentially Marilyn, an exhibition of Marilyn's clothes and movie costumes, opened at the Paley Center for Media in Los Angeles, ahead of a major auction.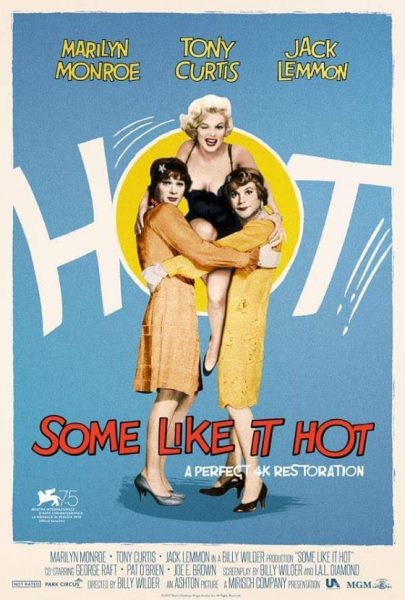 In September, a 4K restoration of Some Like It Hot premiered at the Venice Film Festival, alongside M – Anna Eriksson's horror film inspired by the Monroe myth – and Goodbye Marilyn, an animated short from Marie de Razza. The Misfits was staged for the first time at the Dublin Theatre Festival. Tommy Redolfi's graphic novel, Marilyn's Monsters, and Confidential Confidential, Samantha Barbas' exposé of the notorious 1950s gossip magazine, were published. ABG, the licensing arm of Marilyn's estate, purchased rights to 'Diamonds Are a Girl's Best Friend' for $50,000. Also this month, actress Laurie Mitchell – a member of Sweet Sue's band in Some Like It Hot – and Christopher Lawford, son of Peter and Patricia Kennedy Lawford, both passed away.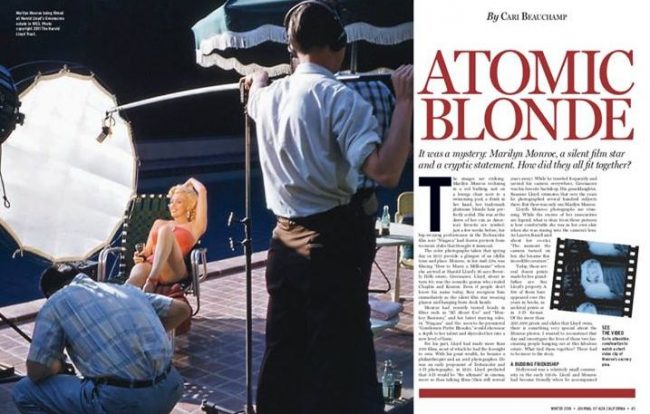 In October, film historian Cari Beauchamp retold the story behind Marilyn's 1953 photo shoot with Harold Lloyd in an in-depth article for Alta Journal. Marilyn was also profiled in UK magazine History Revealed, and her penchant for Emilio Pucci's colourful designs was featured in Yours Retro. Elisa Jordan's book about Rockhaven, the pioneering California women's sanatorium who treated patients including Marilyn's mother Gladys, was published. A documentary about Henri Dauman – who photographed Marilyn during her New York years – premiered at the Hamptons Film Festival. And James Karen, once a classmate of Marilyn at the Actors Studio, died aged 94.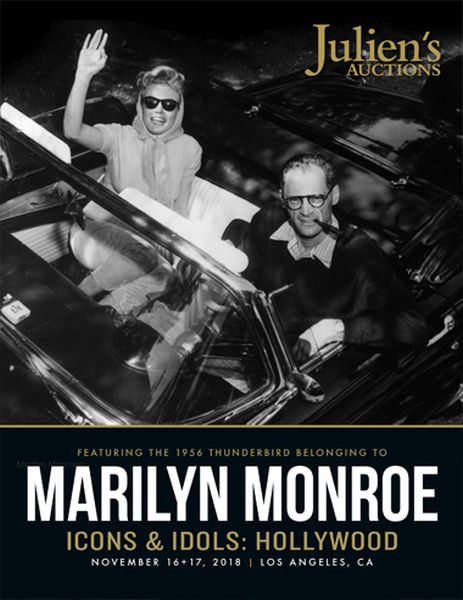 In November, Marilyn's 1962 Golden Globe was sold for a record-breaking $250,000, and her black Ford Thunderbird for $490,000, as part of the Hollywood Icons and Idols sale at Julien's. In New York, Marilyn-related correspondence was auctioned at Bonham's; and Marilyn's 'Siddur' (Jewish prayer book) sold for $26,000. The legendary Moon of Baroda diamond, modelled by Marilyn in 1953, sold for $1.3 million at Christie's in China. Also this month, Marilyn graced the cover of ReMIND magazine. A special edition of Some Like It Hot was released on DVD and Blu-Ray by the Criterion Collection; and Marilyn's performance was featured in a California exhibit, Coronado's Golden Age of Film. And filmmaker Nicolas Roeg – whose acclaimed 1985 movie, Insignificance, featured his then-wife Theresa Russell as Marilyn – died aged 90.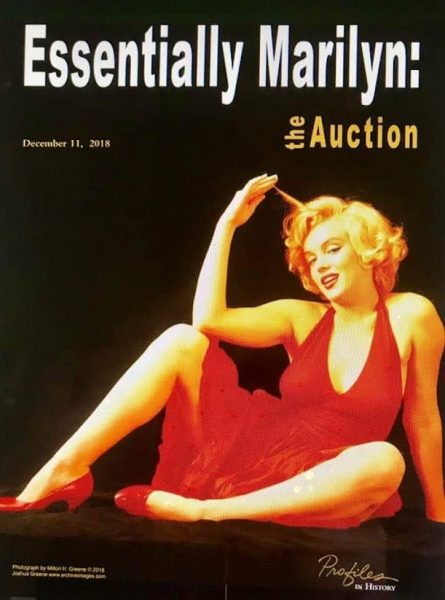 Finally, in December the extensive collection of Maite Minguez Ricart went under the hammer at Profiles in History. A dedicated online sale featuring photos of Marilyn from 1945-62 was hosted by Julien's Auctions. Ted Stampfer's collection arrived in Speyer, Germany for the latest stop in a touring show, Marilyn Monroe: The Unknown. And Merry Marilyn, a festive exhibition, opened at the National Cinema Museum in Turin, Italy.