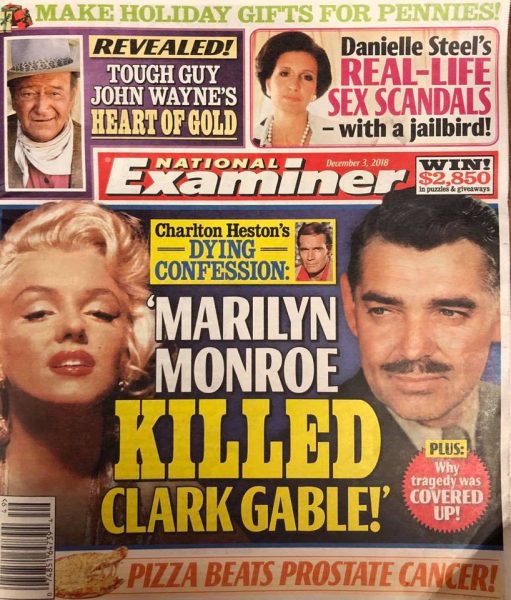 The US scandal sheet, National Examiner, has a typically ludicrous front page story this week. Inside, it is claimed that Marilyn killed her Misfits co-star Clark Gable with pills and sex. Needless to say, there was no affair between Marilyn and Gable, who was happily married and expecting his first child when he tragically died shortly after filming wrapped in 1960.
This is just one of many headlines over the years which has sought to blame Marilyn for Gable's death. While her chronic lateness certainly tested his patience, Gable's own poor health, his heavy drinking and smoking habits combined with his insistence on doing his own stunts, all contributed to his fatal heart attack.
The source for this story, the Examiner claims, is actor Charlton Heston, who supposedly told all on his deathbed in 2008. However, Heston never worked with Marilyn and was only seen with her once, at the Golden Globes in 1962. Why the legendary actor would have been talking about a woman he barely knew in his dying breath is never explained.
Thanks to All About Marilyn