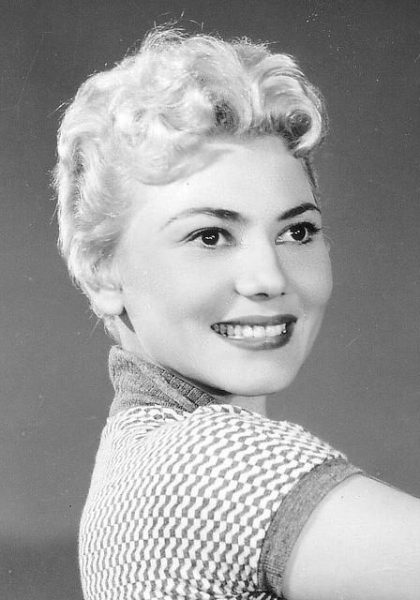 Actress Laurie Mitchell, who played 'Mary Lou', the trumpeter from Sweet Sue's band in Some Like It Hot, has died aged 90.
Born Mickey Koren in Manhattan in 1928,  she was a child model and was crowned 'Miss Bronx' while still in high school. Her family moved to Los Angeles where she took acting classes at the Ben Bard Drama Academy. In 1949 she married magician Larry White, and began performing onstage as Barbara White.
She made her big-screen debut with an uncredited role in 20,000 Leagues Under the Sea (1954.) More bit parts followed in movies and television, until she hit her stride under her new name of Laurie Mitchell, as Queen Yllana (the masked nemesis of leading lady Zsa Zsa Gabor) in the cult sci-fi flick, Queen of Outer Space (1958.)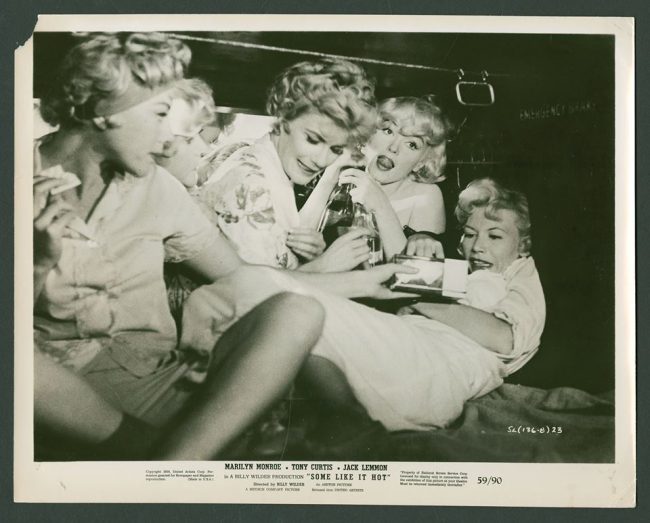 Her role in Some Like It Hot was also uncredited, but she considered it a highlight of her career. Her husband also played the trumpet, which may explain her casting. As Mary Lou, she brings a box of crackers to the impromptu party at Jack Lemmon's bunk on the overnight train.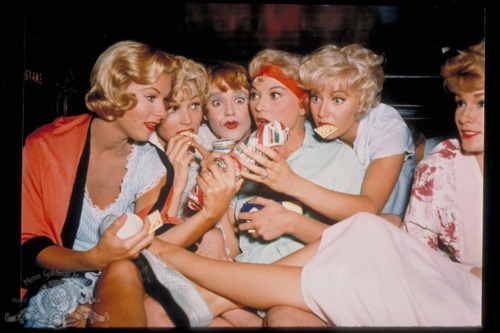 She later recalled that all the girls in the band were required to 'go blonde' by director Billy Wilder. Marilyn was unhappy with this, and insisted they should sport a darker shade than her signature platinum do.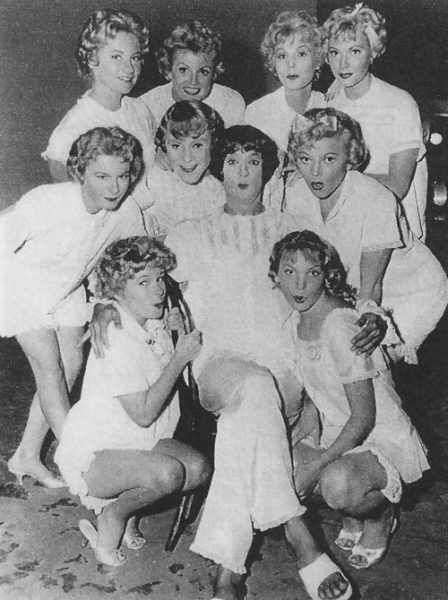 Laurie later played a showgirl in That Touch of Mink (1962), starring Cary Grant and Doris Day, and a 'saloon girl' in Gunfight at Comanche Creek (1963), with Audie Murphy. She also made guest appearances in many TV shows, including 77 Sunset Strip, Perry Mason, Rawhide, Bonanza, Wagon Train, The Addams Family, The Alfred Hitchcock Hour, Ironside, and Hogan's Heroes. Her final screen appearance was in 1971.
Her marriage to Larry White, with whom she had two children, ended in 1976.  She later remarried, and became a much-loved fixture on the celebrity expo circuit.