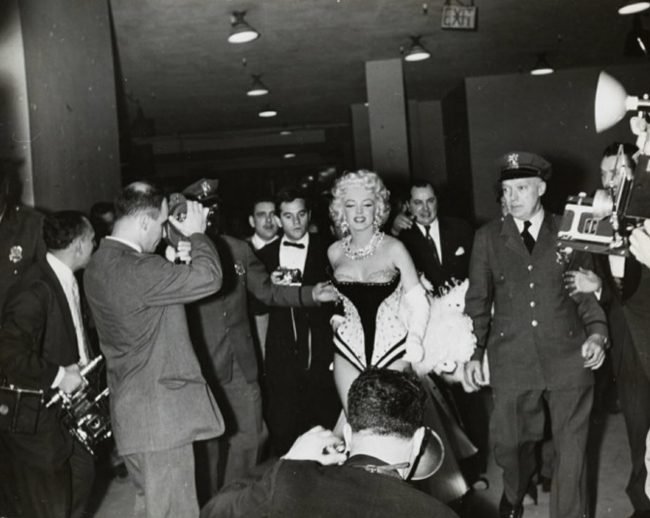 This original photo of Marilyn facing the paparazzi with Milton Greene at Madison Square Garden in March 1955 (on the night she rode a pink elephant for charity at the Ringling Brothers circus) is going up for sale on November 3rd, as part of Heritage Auctions' Entertainment & Music Memorabilia Signatures event. The verso is marked 'MM-56', and dated September '55; stamped twice, with the magazine title TV and Movie Screen, and a credit for the Neal Peters Collection, plus a caption: 'Love 'n' Desire?'
Also on offer is a set of documents related to Some Like It Hot, including legal permission for real machine guns to be used in the movie; and the December 2005 issue of Playboy, featuring Marilyn on the cover, and signed by founder Hugh Hefner.
UPDATE: The Hefner-signed Playboy reached a final bid of $3,500; the photo of Marilyn at the circus sold for $209; and the Some Like It Hot papers raised  $79.