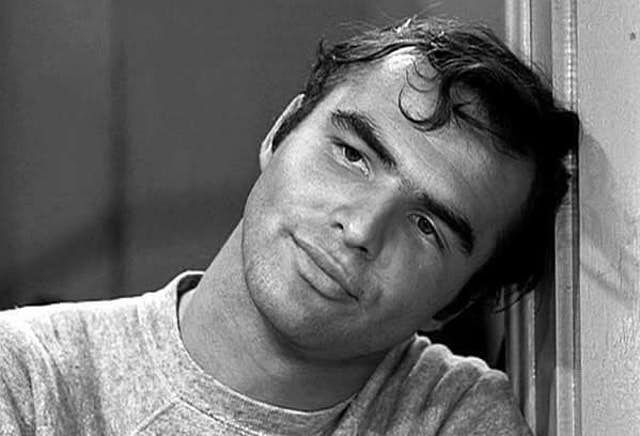 Burt Reynolds, one of the most popular actors of the 1970s and beyond, has died aged 82. Born in Lansing, Michigan in 1936, he came from a military family and his father later became a chief of police. Burt attended Florida State University on a football scholarship, and when injuries ruled out a sporting career, his interest turned to acting. He moved to New York to pursue his new career, where as Vanity Fair reports, he caught his first glimpe of stardom.
"The actor's life was brimming with stories like this, close brushes with some of the most famous women in the film industry. Reynolds also had a particularly bittersweet anecdote about taking an acting class with Marilyn Monroe as an up-and-comer in the late 1950s. He would walk with her from 58th Street to the Actors Studio, he said, surprised by the blonde icon's quietude. 'She didn't say much, but she didn't have to,' he recalled in a March interview with Conan O'Brien. He was also surprised to see that one of the most famous women in the world wasn't getting swarmed on the street. 'How come they don't jump up and down?' he asked her, referring to the people breezing past her. 'She said, "Oh—do you wanna see her?"' And with that, the actress threw her shoulders back and started strutting with purpose. Within 20 feet, she was 'surrounded by about 40 people,' Reynolds said. 'I liked her so much . . . she was so real and sweet and kind.'"
This is a familiar tale, similar to anecdotes shared by Eli Wallach, Sam Shaw and others – but Burt's comments are warm and sensitive. He began to make his name during the 1960s, with appearances on television shows including Gunsmoke. His big-screen breakthrough was in Deliverance (1970), proving he had more to offer than just good looks. He famously posed nude for Cosmopolitan in 1972, the magazine's first male centrefold. Over the next two decades, he juggled blockbuster hits with more dramatic roles, and branched out into directing.
Like Marilyn Monroe, Burt's racy image meant that he wasn't always taken seriously, though he would win a Golden Globe – and Oscar nomination – for Boogie Nights (1997.) He was married to actresses Judy Carne and Loni Anderson (a blonde bombshell in her own right), but by his own admission, his greatest love was Sally Field. In 2014, he faced bankruptcy. Burt Reynolds died of cardiac arrest, and his final movie was fittingly entitled The Last Movie Star.