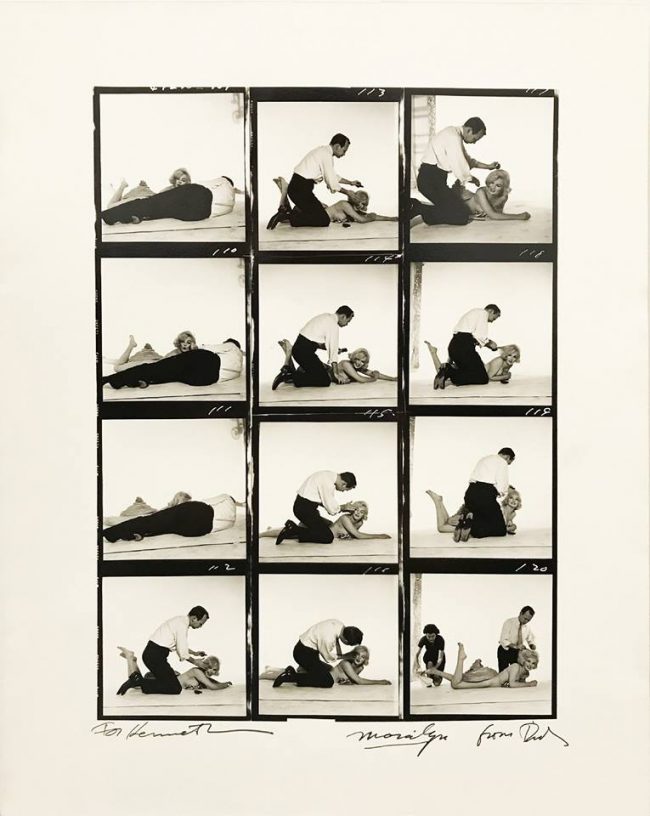 An extremely rare (and very charming) series of semi-nude photos shot by Richard Avedon, featuring Marilyn with hairdresser Kenneth Battelle,  has surfaced on the website of the Edward Cella Gallery in Los Angeles.
This was probably shot during the same session that made the cover of Life magazine to promote Some Like It Hot in April 1959, although Marilyn had worked with Avedon the previous summer on the 'Fabled Enchantresses' sessions (published in Life in December 1958.) Avedon had been unhappy with some of the shots, so these nudes could have been among the rejects. However, Marilyn's slightly bouffant hairstyle more closely resembles her look in March 1959, when Battelle accompanied Marilyn to the Some Like It Hot premiere in Chicago (see here.)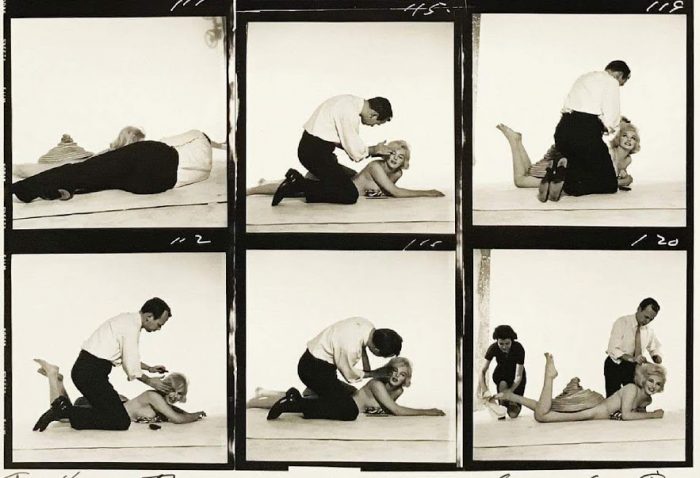 Interestingly, this was not the first time Marilyn stripped off for Avedon – she also posed topless for his 'Photomatic' series in 1957 (see here.) The playful nature of these images reflects Marilyn's trust in Avedon – which was seemingly well-placed, considering how long it has taken for the shots to appear.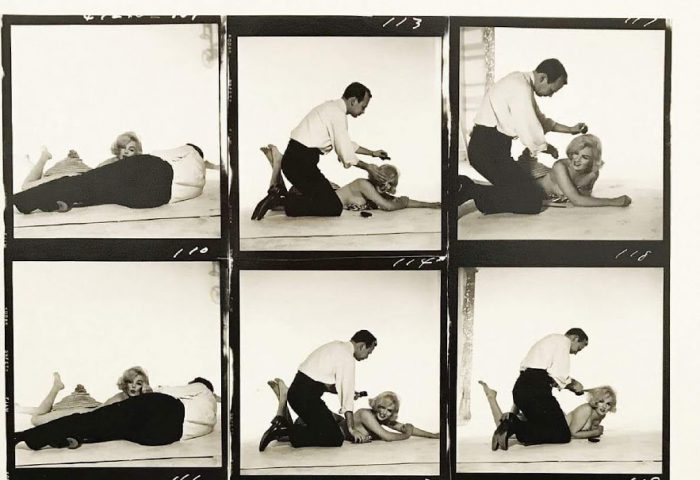 Thanks to Paul and Johann