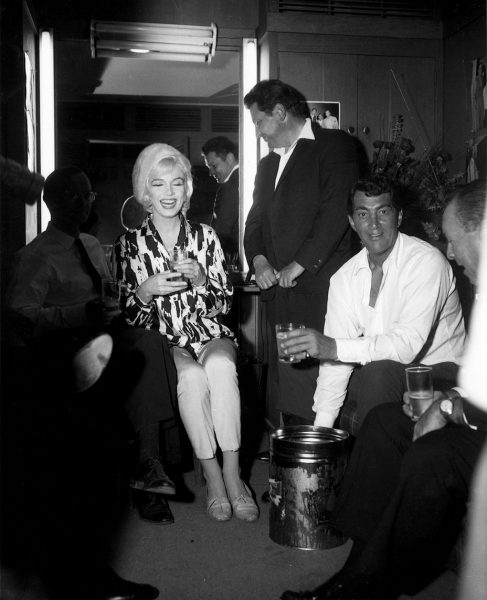 Last December, it was reported (here) that Disney had bought Twentieth Century Fox's assets from its most recent owner, Rupert Murdoch. And on July 27, as Variety reports, the Fox-Disney merger went ahead with a $71.3 billion buyout. Marilyn's films for her home studio will be included in the purchase. As many commentators wonder what this will mean for the venerable Fox brand, the Hollywood Reporter looks back on its colourful past with a series of articles including the fraught relationship between longtime studio head Darryl F. Zanuck and the biggest star of all – Marilyn – during 1951-62, a period described as the 'Monroe Years' (preceded by 'Eve's Gold Rush' in 1950, a reference to the Oscar-laden All About Eve in which Marilyn had a small part.) Firstly, film historian Leonard Maltin offers a eulogy for Fox, and the personalities who made it great.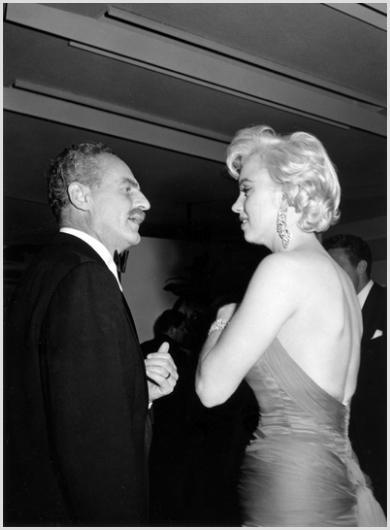 "Zanuck always had someone waiting in reserve in case one of his stars became uncooperative. Betty Grable was hired as a threat to musical star Alice Faye and soon surpassed her as Fox's premier attraction (and No. 1 pinup) of the 1940s. Faye grew tired of Zanuck's belittling behavior and walked off the lot one day without saying goodbye. (Zanuck wouldn't have survived in the #MeToo or Time's Up era. He was notorious for taking advantage of starlets.)

Zanuck reigned until 1956, when he resigned from Fox and moved to France to become an independent producer. In the fractious years that followed, the studio wooed him back for projects more than once, even allowing him to cast his mistresses (Bella Darvi, Juliette Greco, et. al) in leading roles. But while movie attendance soared during the years following World War II, it sank nearly as quickly with the introduction of television. Fox's response was to unveil a widescreen process called CinemaScope and its aural equivalent, stereophonic sound. Films like the biblical epic The Robe drew people back to theaters. So did Fox's newest star, blonde bombshell Marilyn Monroe.

It was believed the wildly expensive epic Cleopatra — which paid Elizabeth Taylor an eye-popping $1 million salary — nearly bankrupted 20th Century Fox, but president Spyros Skouras already was selling off the company's valuable backlot (now known as Century City) before the movie's budget ballooned to $44 million. Facts aside, Cleopatra became a scapegoat for all of the studio's ills.

In a final coup, Darryl F. Zanuck returned to Fox in the early 1960s and named his son, Richard Zanuck, president … Then, in 1970, Zanuck Sr. fired his son and sparked an Oedipal family feud that sucked in Zanuck's ex-wife — Richard's mother, a major shareholder — and ended with the elder Zanuck being pushed out of the studio he co-founded. Repeated changes of regime and ownership in the ensuing years took their toll on the company that had once put its distinctive imprint on such classics as Laura, Miracle on 34th Street, Twelve O'Clock High and All About Eve."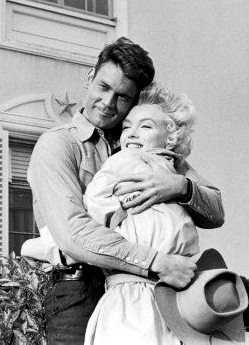 In another article, 'Life in the Foxhole', Mitzi Gaynor describes the working atmosphere at Fox as 'like a family', while Don Murray recalls his movie debut at the studio, and his mercurial leading lady…
"Zanuck loathes Marilyn Monroe ('He thought I was a freak,' Monroe once said) and nearly tears up her first contract after her nude Playboy cover comes out. But by 1953, Monroe has three of the studio's biggest hits — Niagara, Gentlemen Prefer Blondes and How to Marry a Millionaire — and rene­gotiates a new contract paying $100,000 a picture and giving her creative approval. Her first film under the new deal is 1956's Bus Stop, co-starring Don Murray. 'I'd never done a feature before,' says the actor, now 88, 'so I didn't know what to expect. From what others on the set told me, Marilyn was on her best behavior. She'd just been to the Actors Studio, and she really wanted to concentrate on her acting. But even so, she was late every day. She'd get to the studio on time, but then she'd spend hours dawdl­ing in her trailer, getting the nerve up to act. She was trying hard — she would sometimes do 30 takes in a scene — but she was very anxious about her acting. She would actually break out in a rash before the cameras would start filming. The cameras gave her a rash.'"
Finally, you can read Marilyn's take on Fox, and Zanuck – as told to biographer Maurice Zolotow – here.