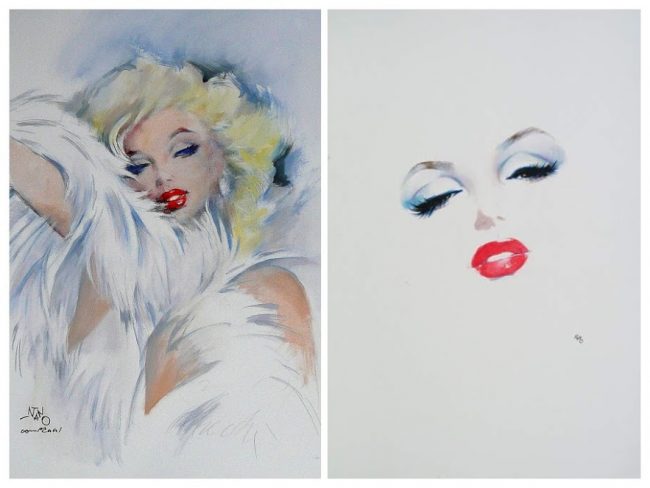 Silvano Campeggi, considered one of the great poster artists of Hollywood's golden age, has died aged 95. After studying art in Florence, he was commissioned by the American Red Cross to paint portraits of U.S. soldiers serving in Europe during World War II.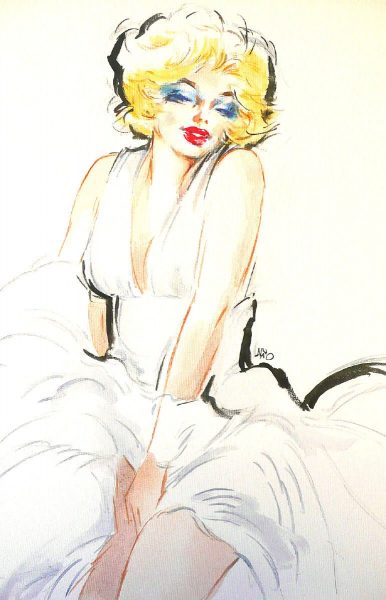 While living in Rome, he created an iconic poster for MGM's Gone With the Wind. He moved to Hollywood, making posters for films like Gigi and Breakfast at Tifffany's. 'Nano' was a friend to stars like Ava Gardner, and described Marilyn as "my icon and surely the most enchanting woman I have ever met." However, his portraits mostly date from after her passing.
Campeggi returned to Florence in the 1970s, and remained active both in the commercial field and as an exhibiting artist.