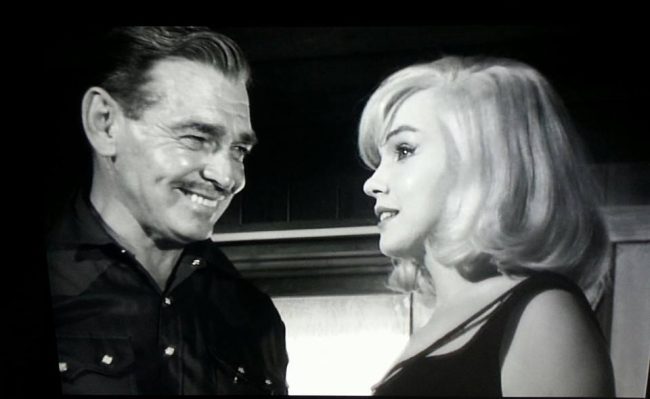 The Misfits will have its first ever stage adaptation (as far as I'm aware) at the Dublin Theatre Festival from late September to mid-October, as Jennifer O'Brien reports for The Times. While I don't think the movie should ever be remade, I'm glad to see Arthur Miller's creation getting a new lease of life.
The Misfits already has an Irish connection, as prior to filming in 1960, Arthur had visited director John Huston at St. Cleran's, his estate near Galway, to discuss the project (while Marilyn was filming Let's Make Love in Hollywood.) No dates have yet been announced, but it will be staged at the Corn Exchange – and I'll be keeping you posted, so watch this space!
"The production, directed by Annie Ryan, was announced as part of the line-up for the Dublin Theatre Festival … [Aoibhinn] McGinnity, 31, said that while she was looking forward to playing Tabor at the Corn Exchange, she had not watched the film that inspired the play.

'I hadn't seen the film, but had met Annie to chat about the concept, and it was like, You know what, maybe don't watch the film,' she said. 'We are not going to play it like Marilyn Monroe; we are going to do our own spin.'

Ryan has promised that her version of The Misfits will offer it 'the space to come into its fullest expression'. 'Annie is trying to rewrite it from a different angle and it brings in so many things about feminism and masculinity,' McGinnity said."
UPDATE: The Misfits will be staged at Dublin's Corn Exchange from September 27-October 1. More details here.