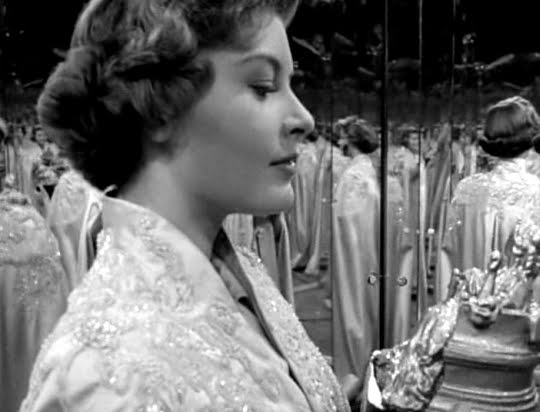 Among the cast of All About Eve (1950), three would die in tragic circumstances: Marilyn, George Sanders, and Barbara Bates, who appears as wannabe actress Phoebe in the final scene. Although her screen time was brief, it amounts to one of the greatest endings in Hollywood history. Interestingly, her part was reportedly considered for Marilyn before she was cast as Miss Caswell. Barbara also appeared in another early Monroe film, Let's Make It Legal (1951).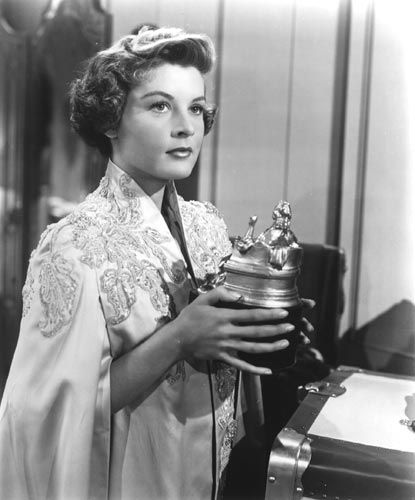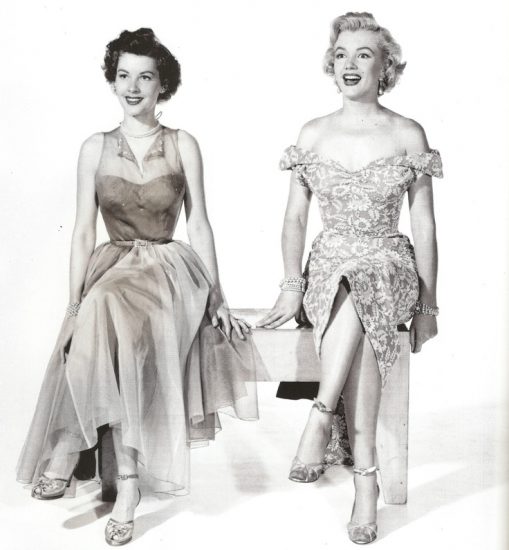 Barbara was born in Denver on August 6, 1925, and came to Hollywood in her teens after winning a beauty contest. There she met Cecil Coan, a publicist for United Artists. They were married, and despite Barbara's extreme shyness, she submitted to his designs to make her a star, appearing in such films as Johnny Belinda, June Bride and Cheaper By the Dozen. Like Marilyn, Barbara alternated between bit parts and posing for cheesecake, but her career didn't take off as Marilyn's did.
By the mid-1950s, Barbara's emotional instability made her increasingly unreliable, and her last screen credit was in a 1962 episode of the British TV series, The Saint. After her husband was diagnosed with cancer, Barbara gave up acting to care for him, but the strain made her depression worse. A year after his death in 1967, Barbara was remarried to a childhood friend in Denver. But sadly this still wasn't enough to turn her life around, and in early 1969, she was found dead by gas poisoning in a car inside  her mother's garage.