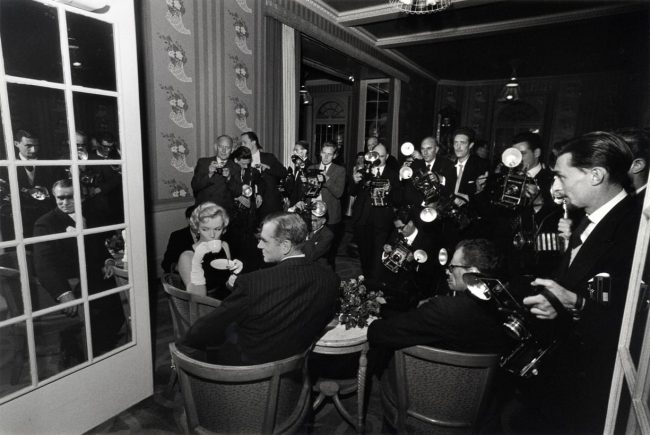 This photograph, showing Marilyn at a press conference with Sir Laurence Olivier and Arthur Miller at the Savoy Hotel after her arrival in London in July 1956,  is featured in a new exhibition, Larry Burrows Revisited, at the Laurence Miller Gallery in New York until June 29, the Guardian reports.
Larry Burrows (1926-1971) worked for LIFE magazine's London bureau, and his other subjects included Brigitte Bardot and John F. Kennedy. He later covered the Vietnam War, and would die aged 44 when his helicopter was shot down in Laos.
Variant images of Marilyn by Burrows are part of the permanent collection at London's National Portrait Gallery, and were featured in the 2012 exhibit, MM: A British Love Affair.