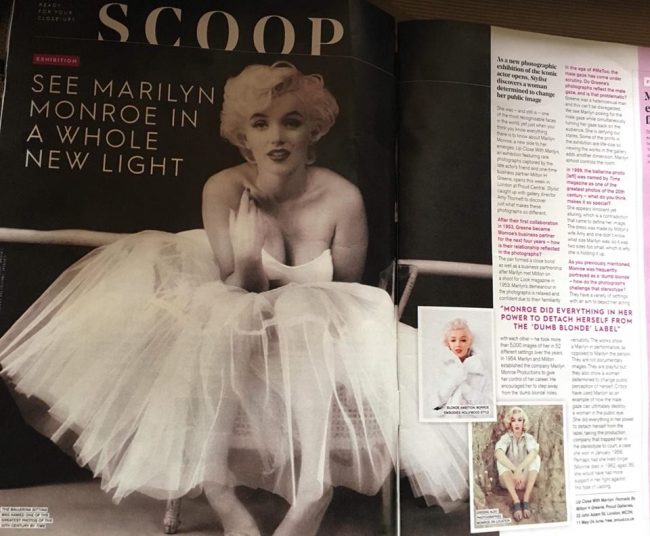 British fans can expect lots of media coverage for Marilyn this month. In this week's issue of free magazine Stylist, Rhiannon Lucy Coslett interviews gallery director Amy Thornett about Up Close With Marilyn, the exhibition of Milton Greene photos at London's Proud Central  until June 24. You can read it here, or buy a copy (N415) for just £1 from Newsstand (shipping costs may vary outside the UK.)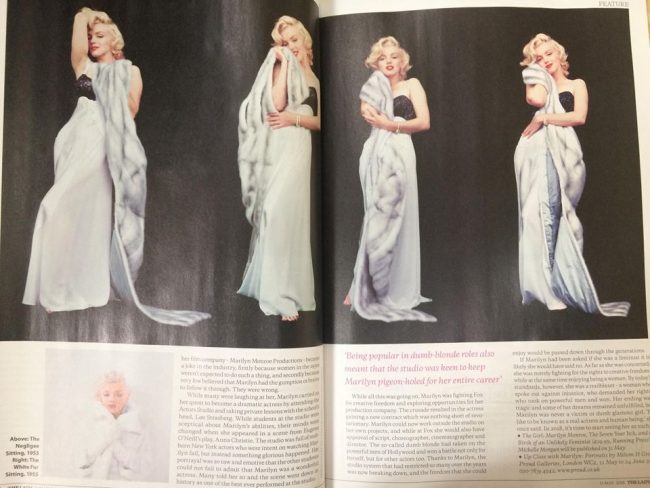 And in the latest issue of The Lady (dated May 11), 'Marilyn Monroe: An Unlikely Feminist', a four-page article by Michelle Morgan, author of The Girl (just published in the US, and coming to our shores very soon), is accompanied by more Greene photos.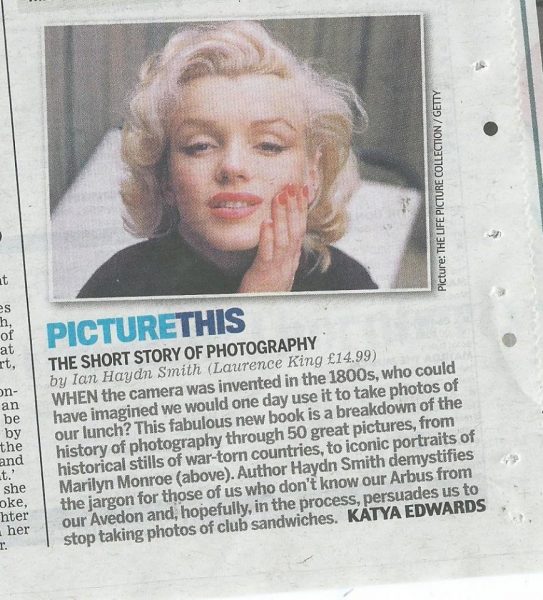 Finally, Alfred Eisenstadt's 1953 portrait of Marilyn is featured in today's Daily Mail, in a review of a new book by Ian Haydn Smith, The Short Story of Photography.
Thanks to Fraser, Valerie and Nicola at Marilyn Remembered
UPDATE: Here's a few more…