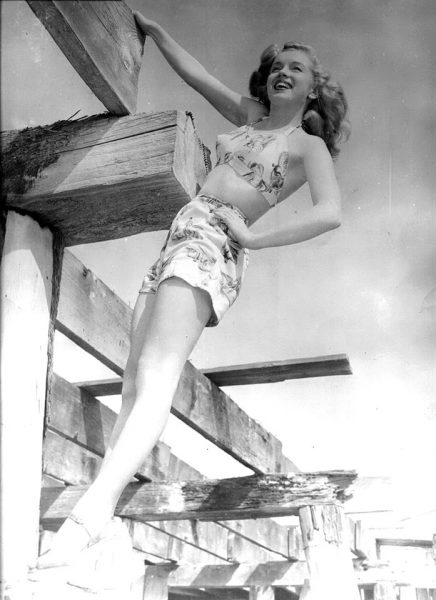 Marilyn's first screen role, in Scudda Hoo! Scudda Hay! is featured in a list of movie stars who got their start as bit players and extras. Filmed in March 1947 – six months into Marilyn's contract with Twentieth Century Fox – the film would not be released for another year. As 'Betty', Marilyn can be seen briefly in one scene. Leaving a church service, she says 'Hi, Rad!' to leading lady June Haver. Marilyn's only other scene, where she and fellow starlet Colleen Townsend row a boat across a lake and chat with some local boys, was cut – although several stills from the production have survived.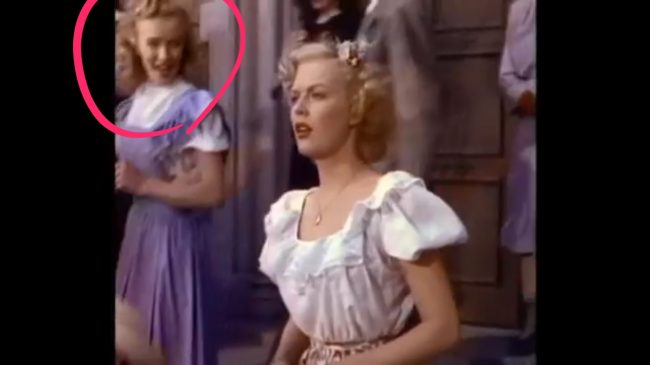 Marilyn would play a slightly more substantial role in Dangerous Years before being dropped by Fox in July. Despite her minimal presence, Marilyn also posed for a series of 'bathing beauty' shots to promote the movie. More than half of her screen credits were made before she reached star status (not to mention a couple of other films which used her image without active participation), and while it has been rumored that she was also an anonymous 'extra' in several other movies, this remains unconfirmed.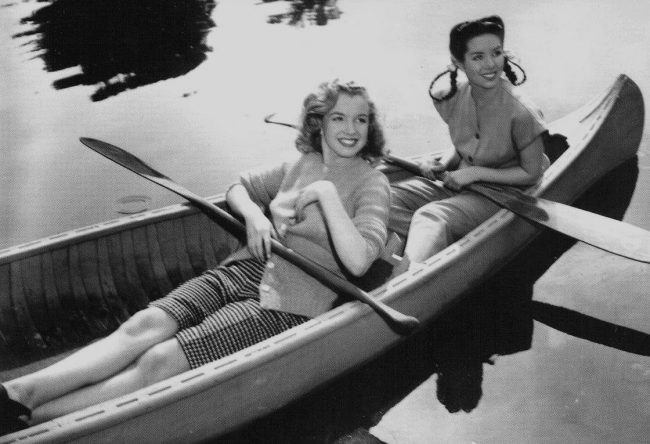 Alongside A Ticket to Tomahawk (1950), Scudda Hoo! Scudda Hay! is the only one of her early films made in Technicolor, and a surprisingly enjoyable slice of rural Americana, with a young Natalie Wood, plus stellar character actors Walter Brennan and Anne Revere among the cast. Lon McCallister, who also appeared in Marilyn's boating scene, later joined her during the Love Happy promotional tour.
The unusual title, referring to slang used by farm-workers to drive mules left and right, was later renamed Summer Lightning. But in the 1989 film, Driving Miss Daisy, the film's original title can be seen on a cinema marquee.