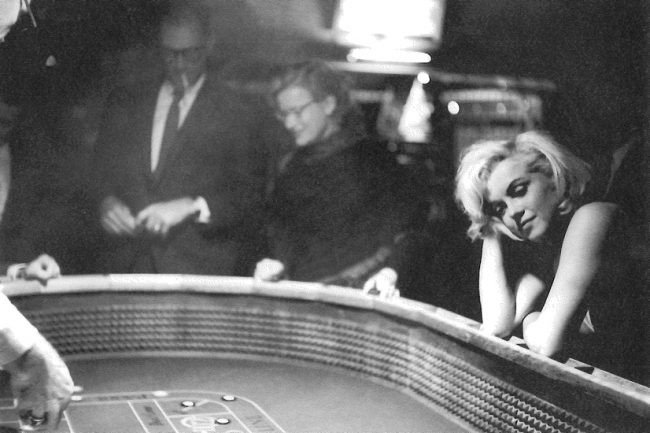 The former Christmas Tree Inn & Casino in Nevada, where Marilyn and the Misfits crew partied on October 17, 1960 – will reopen under new management and a new name, as Jonathan L. Wright reports for the Reno Gazette-Journal.
"Chef Colin and MaryBeth Smith are heading for the hills. The couple, owners of Roundabout Catering … just purchased Tannenbaum Event Center, tucked in the pines halfway up Mount Rose Highway.

The business, to be called Tannenbaum by Roundabout, occupies a landmark property where the Christmas Tree restaurant sat for nearly 60 years before being reborn as Tannenbaum in 2005 after extensive renovations.

The Christmas Tree opened as a bar in 1946; it became a restaurant in 1947. The place became known for its panoramic views of Washoe Valley, its warm fire and its steaks grilled over mahogany. In the 1950s and early 1960s, celebrities visiting or performing in Reno and at Lake Tahoe frequently stopped by the Christmas Tree.

From the mid-1960s on, the Christmas Tree experienced a fire and rebuilding, a foreclosure, a reopening after sitting empty for a bit, and several changes of ownership. The restaurant closed for good in 2003. The next year, the Nobis family purchased the property and remade it into Tannenbaum Event Center.

MaryBeth Smith recalled eating at the Christmas Tree in the late 1990s when she first moved to the area. 'They had the mahogany steak on the menu, so we might do some pop-up restaurants here that serve the mahogany steaks. It will be our remembrance of the Christmas Tree.'"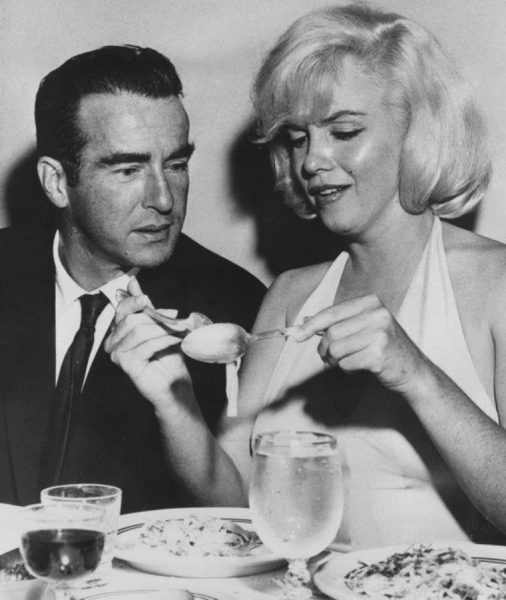 As Gary Vitacco-Robles writes in Icon: The Life, Times and Films of Marilyn Monroe, this was the Millers' last public outing as a married couple, and so the memories were bittersweet.
"The company hosted a surprise birthday party for Miller, turning forty-five, and Monty Clift, five years younger, on the following Monday evening at the Christmas Tree Inn & Casino. The event also served as a wrap party. Clift told [Ralph] Roberts that the evening was a highlight of his life, and sadly, this was a true statement. Within two years, Clift experienced a major depressive episode and lived virtually as a hermit …

Marilyn, in a pearl dress from the party she hosted for Yves Montand before the start of Let's Make Love, sat beside Clift and expertly twirled fettuccini alfredo on a spoon as only the former wife of an Italian-American could. Russell Metty made the toast: '… Why don't you wish [Arthur] a happy birthday, Marilyn? This truly is the biggest bunch of misfits I ever saw.' Marilyn smiled but shook her head in negation. After dinner, the party gambled in the casino. At the roulette table, Marilyn teamed with Eve Arnold. [John] Huston handed Marilyn a pair of green dice.

'What should I ask the dice for, John?' she asked.

'Don't think, honey, just throw,' Huston replied. 'That's the story of your life. Don't think, do it.'"