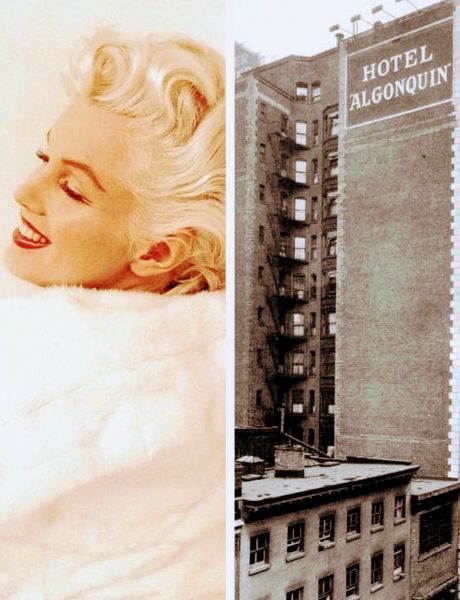 Michael Colby is a songwriter and the grandson of Ben and Mary Bodne, who owned Manhattan's famed Algonquin Hotel from 1946-1987.  In an interview with the New York Post's Barbara Hoffman, Colby recounts a somewhat risque tale of Marilyn.
"'Marilyn Monroe used to come in at lunchtime and get a Beefeater martini,' says Michael Colby, striding past the bar in the Algonquin Hotel on West 44th Street. And it was just down the street, at Fifth Avenue, that his grandmother once spotted her wearing a white mink coat.

'If you think that's something,' the actress told her, perhaps after a few too many martinis, 'you should see what's underneath!'

Yes, Colby tells the Post, leaning against a portrait of hotel regular Tallulah Bankhead: His granny got flashed by Monroe."
As fans will know, Marilyn was proud of her body, often went out sans underwear and thought nothing of wandering round her apartment or dressing room nude. Sam Shaw and Yves Montand have also told of similar encounters; but tales of Marilyn have a way of growing so that practically anyone vaguely connected to her will claim to have experienced the same.
Monroe biographer Carl Rollyson considers it 'possible', but points out that the Algonquin was not known as one of Marilyn's more regular haunts, and that particular brand of exhibitionism was more commonly associated with the outrageous Tallulah Bankhead.