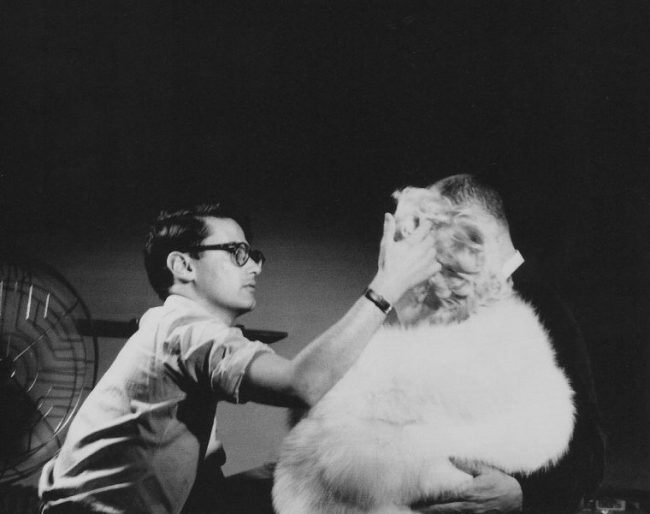 Avedon: Something Personal, the new biography by Norma Stevens and Steven M.L. Aronson, is under fire from the Avedon Foundation, as the New York Post reported in December. Speaking on behalf of the Foundation, James Martin said that the book contains many inaccuracies, and that co-author Norma Stevens – Avedon's former business partner – was not, as she claimed, with the photographer when he died in 2004, or at his funeral, which was for immediate family only. "Stevens tries to convince us that Avedon trusted her alone with his deepest secrets [which is untrue]," Martin added, "and directed her to 'out' him at her own convenience" (seemingly a reference to his alleged bisexuality.)
In a follow-up article for the Post, Richard Johnson commented that "the foundation ignores that bombshell and lists 10 factual mistakes, some quite trivial, such as whether a house was bought in 1970 or two years later." The book's publisher, Spiegel & Grau, fully support the authors and have rejected calls for the book to be withdrawn from sale, pointing out that Norma Stevens was appointed director of the Avedon Foundation in the photographer's last will and testament. "The story she tells is the accurate rendition of the tales he told her and many others in the almost 30 years she worked alongside him," a spokeswoman said.
Richard Avedon: Something Personal takes the format of an oral history, with various friends and associates relating memories in their own words. Norma Stevens began working for Avedon in the 1960s: one of the first confidences they shared, as reported by ES Updates in December, was of his friendship with Marilyn. Many of the book's references to Marilyn relate to the exhibits and publications in which she was featured during Avedon's later career, but there are also some interesting reminiscences dating from her own lifetime. I will review the book, and Marilyn's part in it, in another post to follow.