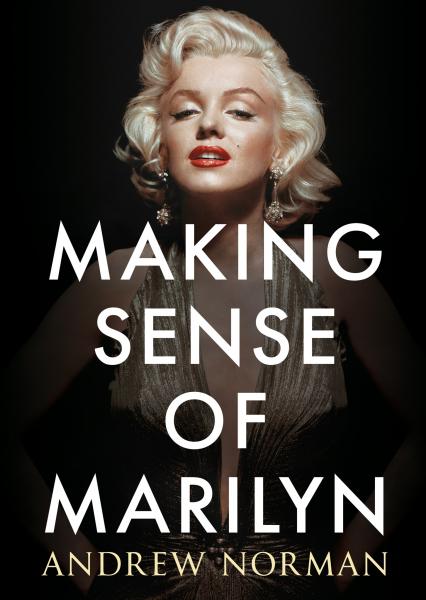 Making Sense of Marilyn, a new book by Andrew Norman, has just been published, reports the Daily Mail.  It is 144 pages long with 32 black and white photos, and is now available at the Book Depository (with free postage worldwide), and on order from Amazon stores worldwide.
"Author Andrew Norman, who worked as a GP in Dorset before a spinal injury ended his medical career, has previously penned biographies of such famous faces as Sir Francis Drake, Sir Arthur Conan Doyle, Thomas Hardy, T. E. Lawrence, Agatha Christie, Jane Austen and Robert Mugabe.

He says that, despite probable suicide and a host of contradictory reports about her life, there do still exist enough reliable materials to shed new light on the star. 'Trustworthy and reliable first-hand accounts of Marilyn do exist,' he writes.

Following Marilyn's death, Inez Melson, Marilyn's business manager from 1954 to 1956, was appointed by attorney Aaron R. Frosch who was a witness to Marilyn's will and the court to act as administrator. It is thanks to Inez that two filing cabinets containing Marilyn's personal effects were saved for posterity.

Norman added: 'Film documentaries of the life and death of Marilyn contain invaluable, first-hand, eyewitness accounts from such important people in her life as George Barris, Hyman Engelberg, Eunice Murray, and Cyd Charisse.

'In this way, by teasing out what is authentic from what is inauthentic, it is possible to shed new light on the enigmatic character of Marilyn Monroe, who is regarded, arguably, as the world's most famous ever movie star.

'To make sense of this complex, endlessly fascinating, and all too fragile person, it is necessary to embark on a journey that proves to be both rewarding, and an infinitely moving experience.'"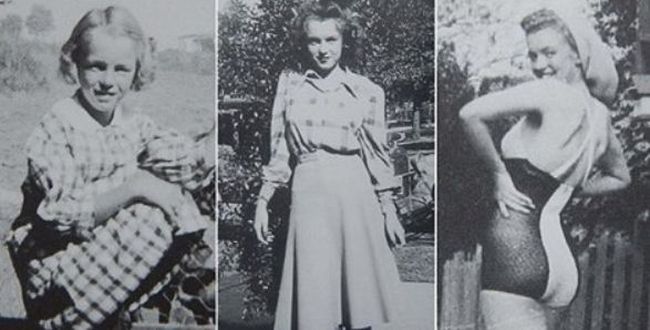 Making Sense of Marilyn is 144 pages long with 32 black and white photos, and as the table of contents indicates, brings a psychological perspective to Marilyn's life story.
"Preface; 1 Birth: Parents: Forebears; 2 Childhood; 3 George Barris: Marilyn's Confidante; 4 The Legacy of Marilyn's Childhood; 5 Childhood Sexual Abuse, and its Possible Consequences for Marilyn; 6 First Marriage: James Dougherty; 7 James Dougherty's Observations About Marilyn; 8 Early Success: Popularity: A Scandal; 9 Second Marriage: Joe DiMaggio; 10 Third Marriage: Arthur Miller; 11 Further Success for Marilyn; 12 Myths And Rumours; 13 Marilyn in Profile; 14. Marilyn's Continuing Need For an Attachment Figure; 15 Encounters with Psychiatrists and other Would-Be Diagnosticians; 16 Marilyn and Borderline Personality Disorder; 17 Arthur Miller: After the Fall; 18 Mental Disorders in The Family: The Origin of Marilyn's Condition; 19 Something's Got to Give; 20 Death of Marilyn; 21 Epilogue."