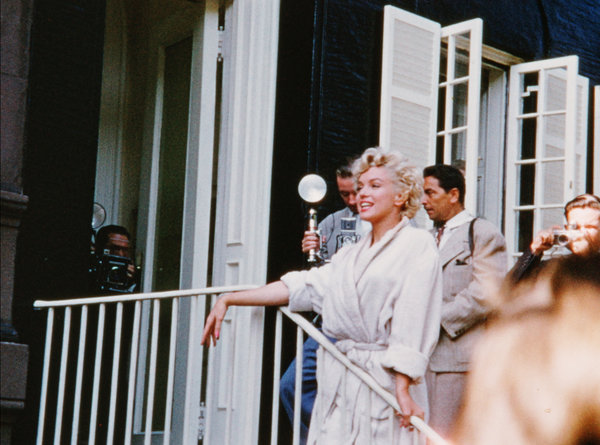 In January, amateur footage from the set of The Seven Year Itch was uncovered, and Twentieth Century Fox launched a perfume range inspired by Marilyn's movies. Buddy Greco – the jazz pianist and singer believed to have taken the last snapshots of Marilyn – passed away aged 90.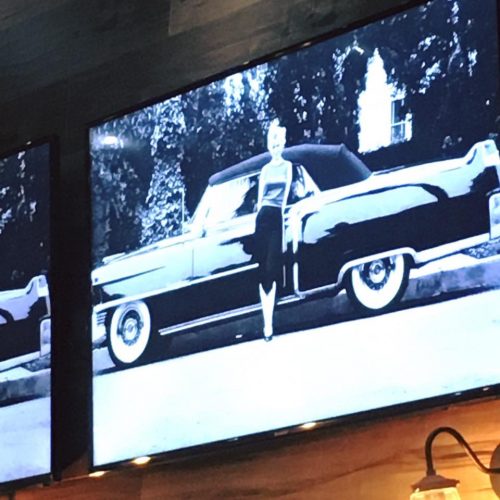 In February, Marilyn appeared in a TV ad for Cadillac, first aired during the 2017 Oscar ceremony. A new memoir by Patricia Bosworth, including reminiscences of Marilyn at the Actors Studio, was published. And New York's iconic Waldorf-Astoria Hotel, where Marilyn lived in 1955, finally closed its doors.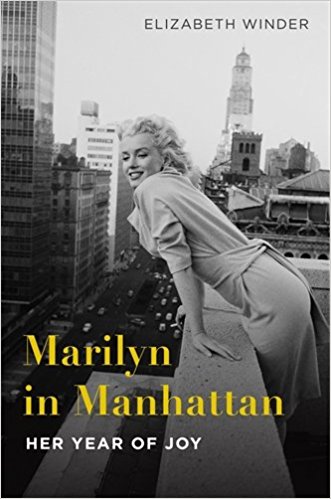 In March, Marilyn in Manhattan, Elizabeth Winder's book about Marilyn's first year in New York, was published. The All About Marilyn fan club launched a new weekly podcast, while film historian Karina Longworth presented a three-part special on Marilyn for her popular series, You Must Remember This. Marilyn's infamous spat with Joan Crawford was recreated in TV's Feud: Bette and Joan. Julien's Auctions held an online photo sale, 'Marilyn Through the Lens.' Supermodel Karlie Kloss recreated 'Diamonds Are a Girl's Best Friend' for a Swarovski commercial, while Kendall Jenner posed Marilyn-style for Love magazine. James Rosenquist, one of the first artists to make Marilyn his muse, and Lola Albright, the first choice for Angela in The Asphalt Jungle, both passed away.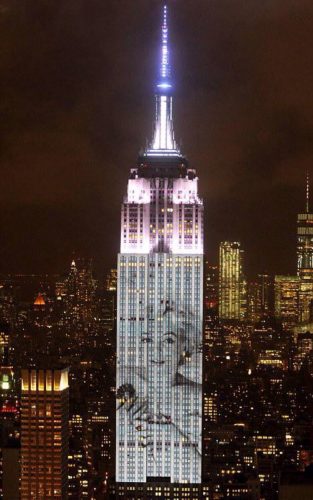 In April, Marilyn Monroe: Auction of a Lifetime – a documentary about the Julien's sale of 2016 – was broadcast in the UK. Ella Queen of Jazz, a children's book by Helen Hancocks about Ella Fitzgerald's friendship with Marilyn, was published, marking the singer's centenary. And Cecil Beaton's 1956 portrait of Marilyn (her own favourite) was projected onto the Empire State Building, celebrating 150 years of Harper's Bazaar.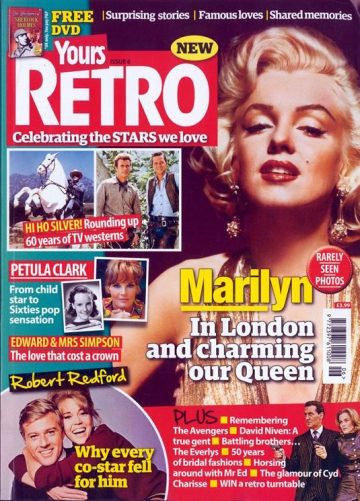 In May, Marilyn made the cover of Yours Retro magazine, with an article inside by Michelle Morgan about her time in England. Actress Gillian Anderson appeared as Marilyn in TV's American Gods. Unmissable Marilyn, an exhibition curated by collector Ted Stampfer, opened in Rome. Dinner With DiMaggio, a memoir of the baseball legend by Dr Rock Positano, was published; and James Spada, author of Monroe: A Life in Pictures, and Hollywood publicist Joe Hyams both passed away.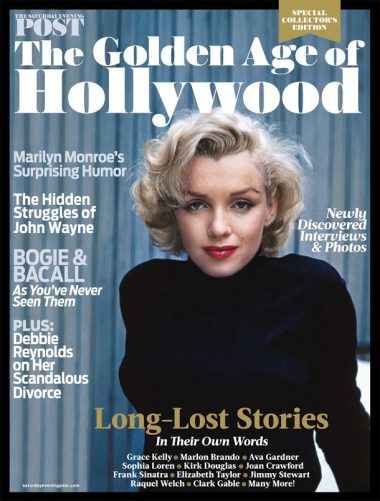 On June 1st, fans celebrated Marilyn's 91st birthday. Also this month, her final home in Los Angeles was sold for $7.25 million. Some Like It Hot returned to theatres across the USA as part of the TCM Big Screen Classics series, and Marilyn graced the cover of a Saturday Evening Post special on the golden age of Hollywood. Her final days at Twentieth Century Fox were examined in a new book by French film historian Olivier Rajchman, while in Finland, a new fiction anthology, Marilyn, Marilyn, was published. And Bill Pursel, who befriended Marilyn in the late 1940s, reporter Gabe Pressman, and British collector David Gainsborough Roberts all passed away.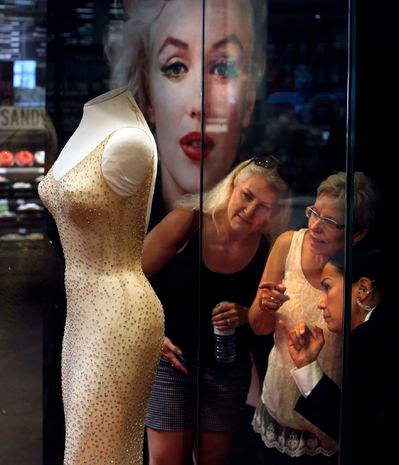 In July, the beaded 'nude' dress worn by Marilyn when she sang 'Happy Birthday' to President Kennedy – purchased by Ripley's Entertainment in 2016 – started a world tour in Canada. Marilyn's address books were published on Kindle. And actor Martin Landau, who befriended Marilyn in New York, plus Aleshia Brevard – the transgender impersonator who once performed for Marilyn herself – and film critic Barry Norman, who wrote and presented a 1979 documentary about Marilyn as part of his Hollywood Greats series, all passed away.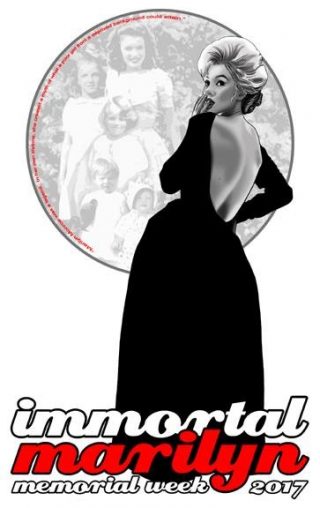 August marked the 55th anniversary of Marilyn's death. In Los Angeles, Marilyn Remembered – the fan club which organises her annual memorial service at Westwood – celebrated its own 35th birthday with a series of events including a charity gala at Hollygrove, and a special screening of Gentlemen Prefer Blondes at the Chinese Theatre. The Immortal Marilyn fan club was also present, hosting a pool party for fans at the Avalon Hotel, and a toast to MM on Santa Monica Beach.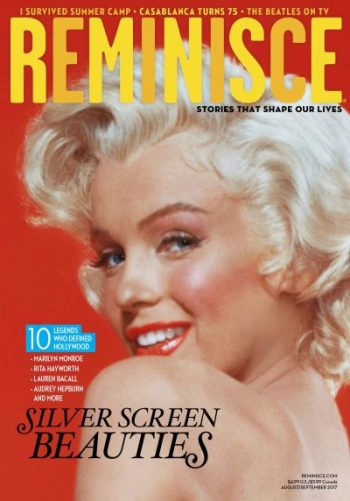 Also in August, original photographs of Marilyn by George Barris and others went under the hammer at dedicated auctions in New York and Los Angeles. Some Like It Hot topped a BBC poll of the 100 Greatest Comedy Films, and The Misfits was re-released in France. Twentieth Century Fox: A Century of Entertainment, a mammoth study of Marilyn's home studio was published, and she also made the cover of Reminisce magazine. And comedian Jerry Lewis, who befriended Marilyn when she appeared on his radio show in 1953, passed away.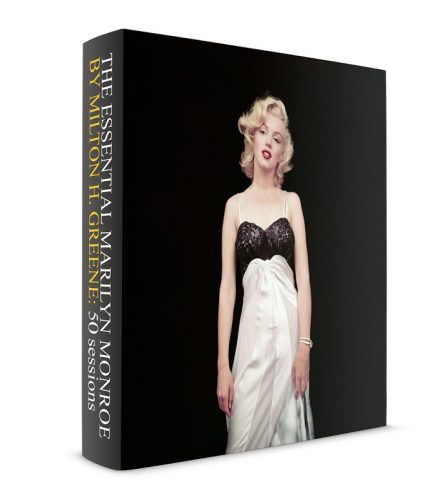 In September, The Essential Marilyn Monroe, a new retrospective of her work with photographer Milton Greene, was published. Another weighty tome, Marilyn Monroe's Film Co-Stars From A to Z by David Alan Williams, was also released. Prism, Terry Johnson's new play about cinematographer Jack Cardiff, opened in London, and Marilyn also featured in a new documentary, Magnum Through the Camera Eye. Wolf Alice singer Ellie Roswell paid homage to Marilyn in the 'Beautifully Unconventional' video. Versace reinvented the iconic 'Marilyn dress'; and Montblanc launched a range of Monroe-inspired pens. Hugh Hefner, founder of the Playboy empire, died aged 91, and was buried in the crypt next to Marilyn at Westwood Memorial Park.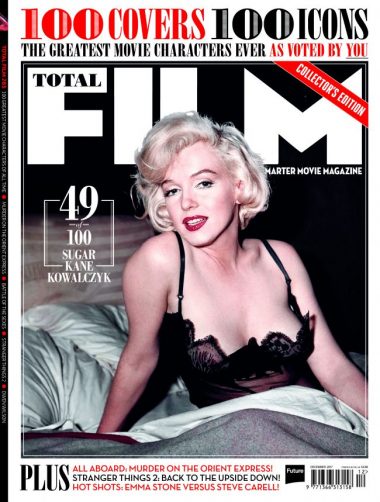 In October, Marilyn (as Sugar Kane in Some Like It Hot) graced one of 100 covers of UK magazine Total Film, and her favourite red taffeta and black lace gown went on display at the French Embassy in New York. Terry Johnson's play, Insignificance, was revived in London, and lookalike Suzie Kennedy made a cameo appearance in Blade Runner 2049.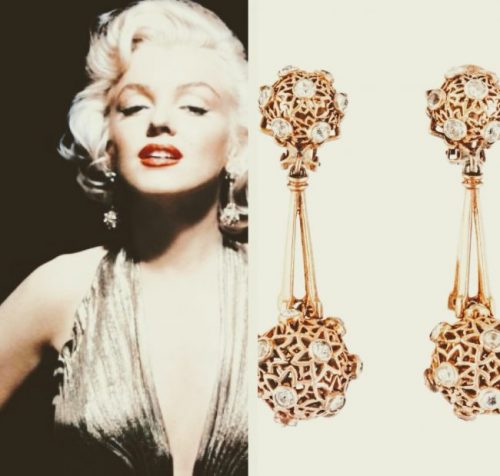 In November, a pair of gold-plated earrings worn by Marilyn in promotional shots for Gentlemen Prefer Blondes was sold at Julien's Auctions for $112,500. Marilyn: Her Untold Story, a magazine special, was published in the US. And gossip columnist Liz Smith, a longtime champion of Marilyn, died aged 94.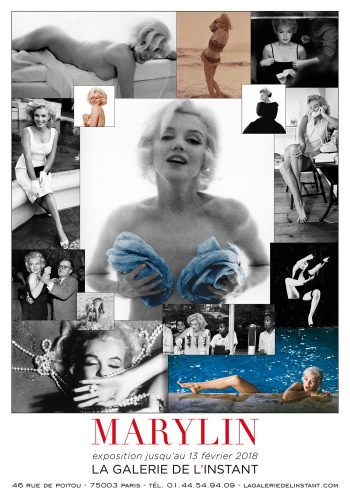 And in December, 21st Century Fox Entertainment – including Marilyn's cache of classic films – was purchased by Disney for $52.4 billion. Photos of Marilyn by Sam Shaw, Bert Stern and others went on display at the Galerie De L'Instant in Paris. A brief guide to one of Marilyn's earliest movies, Love Happy, was published; and Richard Havers, author of Marilyn: A Life in Words, Pictures and Music, passed away.