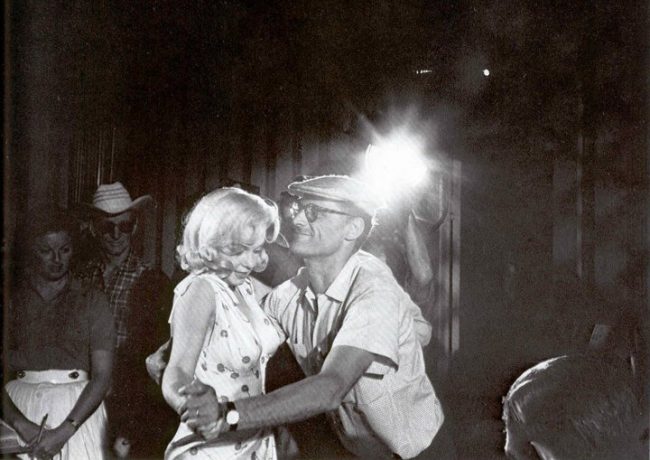 Jonas Mekas is a pioneering indie filmmaker and critic, who first championed Marilyn in a 1961 review of The Misfits for the Village Voice. He also wrote an impassioned tribute after her death in 1962, which is reprinted in his book, Movie Journal: The Rise of New American Cinema, 1959-1971.
"Saturday night I sat in the lobby of the New Yorker Theater, while Marilyn was dying. I was defending her for the last time. Because what people do when they watch The Misfits is listen to those big lines and not see the beauty of MM herself. How can they do that, I thought, listen to those lines and not see the beauty of MM herself, the little bits of screen reality she creates — fragile, yes, but true and beautiful, more beautiful than any other reality around them? Even when she is pronouncing her lines, I watch her and I see on her face something else, not what the lines say, something of much more importance than the lines. The lines are empty, big, ugly; much of the movie itself is ugly. But the reality created by MM is beautiful, with a touch of sadness. She never learned enough actor's 'craft' to cover her true feelings, true embarrassments, true beautiful self; she kept her 'amateurishness'."
Now Mekas has published another book, a 'part diary, part scrapbook', as CNN reports. It's unclear if Marilyn is featured in A Dance With Fred Astaire, but an extract published on the Lithub website includes a 1954 interview with Miller.