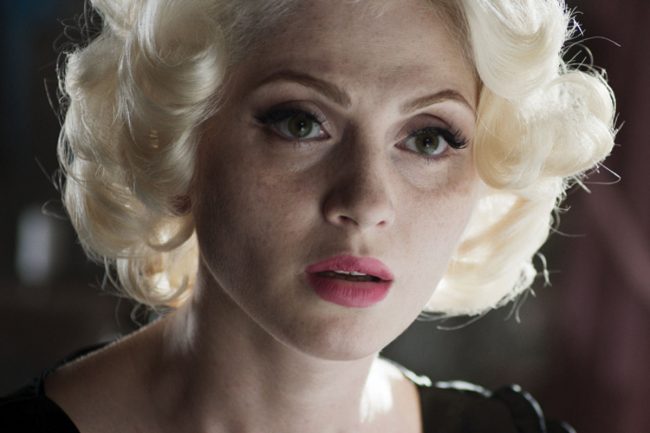 Marilyn's iconic role in Some Like It Hot is referenced in Georgian filmmaker Zaza Urushadze's The Confession, which has just premiered at the Chicago International Film Festival, as Daniel Hensel reports for Michigan Daily.
"The Confession follows a preacher, Giorgi, and his assistant, Valiko, as they fill in at a church in a town after the local preacher dies. They bring with them American DVDs and a projector to show in the church, believing that if the townspeople come for the movies, they'll come to church.

The film series begins with Some Like It Hot, the 1959 Billy Wilder classic with Marilyn Monroe, leading a number of the villagers to note that one of the women in the village, a music teacher named Lili (Sophia Sebiskveradze, My Dad's Girlfriend), looks an awful lot like the blonde bombshell herself. And sure enough, though she is far from identical, Lili's styled platinum blonde hair makes a compelling case. Lili and Father Giorgi become friendly, with the preacher encouraging her to come to a confession, where she notes not her sins but rather her place in the village: since her husband's death, many men lust after her, but she's not interested in loveless sex."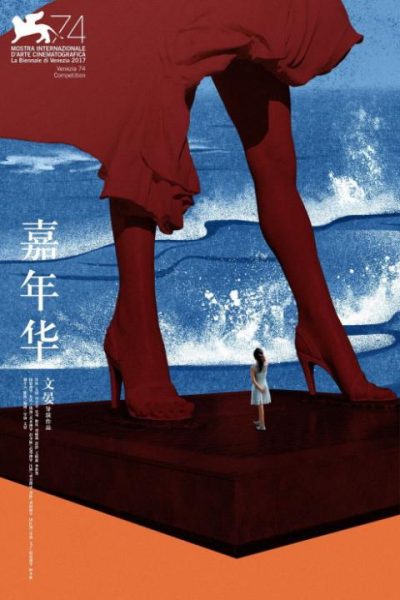 Meanwhile, Seward Johnson's giant sculpture, 'Forever Marilyn', is featured in Angels Wear White, a new film from Chinese director Vivian Qu, the Straits Times reports.
"The sexual assault of two 12-year-old girls sets off a harrowing chain of events in the film Angels Wear White (2017). Despite the premise, there is nothing lurid or sensationalistic in Chinese film-maker Vivian Qu's second directorial feature.

In the film, contemporary society is fraught with dangers and temptations for the young given the corrupting force of money. Qu says: 'When everything is up for sale, how can a young girl find the right answer for herself and move forward? This has all gotten a lot more complicated.' She was calling from London where the film was being screened at the BFI London Film Festival.

Qu notes that there are seven female characters in her film, including a giant statue of screen legend Marilyn Monroe. Though they are at different stages of life and have different attitudes towards it, she is essentially writing about women.

But it is not a reductive portrayal along the lines of 'men are bad and women are to be pitied'. Qu says: 'We are already in the 21st century, and yet the value of women is something that has not been been really thought about.'"