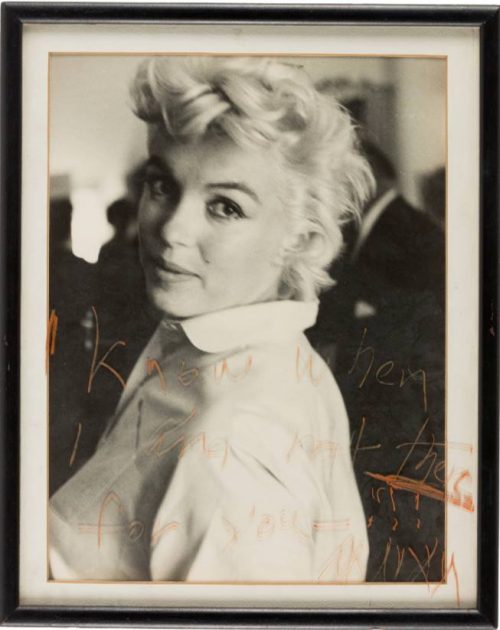 This rare and lovely photo, framed with an inscription from Marilyn to Arthur Miller, is featured in the Heritage Auctions Entertainment Signatures sale, set for November 11. Marilyn has written a heartfelt message in red wax pencil to her husband, 'I know when I am not there for you – !!!', followed several 'x's or 'm's (this part is hard to decipher.) The photo was consigned from the estate of Marilyn's lawyer, Aaron Frosch, and was likely passed on to him when the Millers' marriage ended.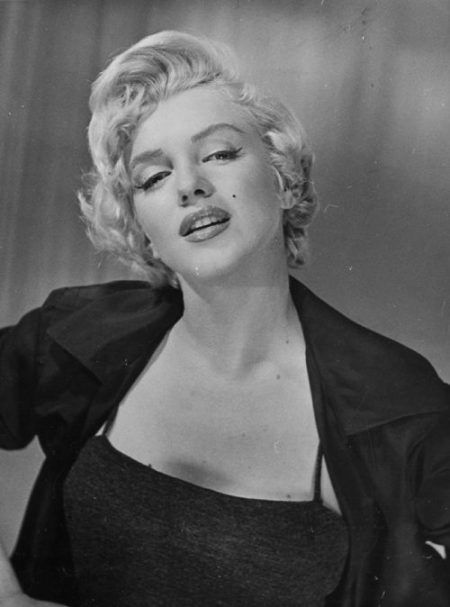 The auction also features a number of rare photos by Jean Howard, many never seen, from their 1954 portrait session (see above), plus stills from the set of How to Marry a Millionaire, and the famous shot of Marilyn dancing with Clark Gable at Romanoff's.
Among the Monroe-related documents on offer is this certificate from the Exhibitor Laurel Awards, citing The Seven Year Itch as the best film of 1955.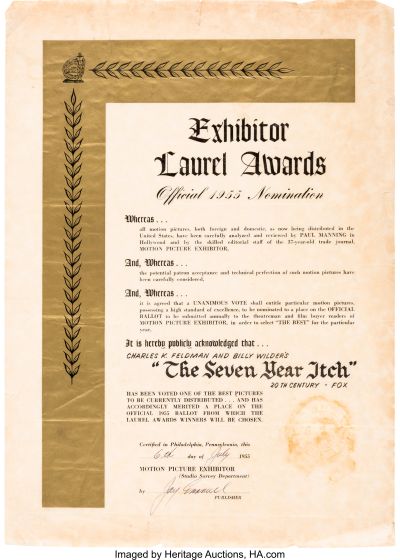 UPDATE: Marilyn's signed photo sold for $8,125.