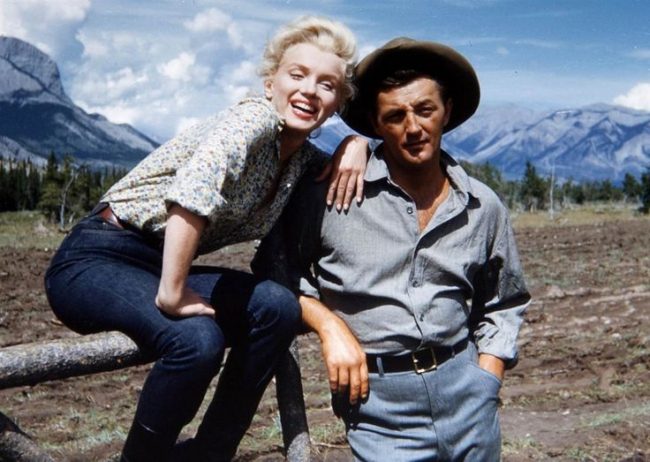 Robert Mitchum was born 100 years ago, on August 6, 1917. During the early 1940s he worked at the Lockheed munitions plant with Jim Dougherty, and claimed to have met Dougherty's pretty young wife, Norma Jeane, remembering her as 'shy and sweet.' (Dougherty has denied this early encounter between the two future stars occurred.)
One of Hollywood's most celebrated tough guys, Bob starred with Marilyn in River of No Return (1954.) He and Marilyn remained friendly and worked well together, although neither got along with director Otto Preminger. Bob recalled that she didn't take her 'sex goddess' image seriously, playing it as a kind of burlesque. He was later offered another chance to be her leading man in The Misfits, but was unimpressed by the script and the role went to Clark Gable instead.
Robert Mitchum died in 1997. River of No Return will be screened at this year's New York Film Festival, as part of a major Mitchum retrospective. You can read more about the shoot here.