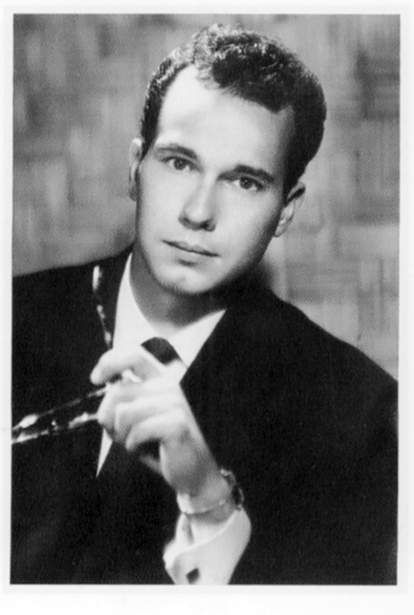 Bill Pursel, who befriended Marilyn during the early years of her career, has died aged 91, reports the Las Vegas Review-Journal.
"William Albert Lloyd Pursel was born July 24, 1925, in Marshalltown, Iowa. His family moved to Las Vegas in 1939. After graduating from Las Vegas High School, class of 1943, he was drafted into the U.S. Army and served in The European Theatre during World War II. He became a sales manager for KLAS Radio and covered several atomic bomb explosions at the Nevada Test Site. He was a Chartered Life Underwriter and a Chartered Financial Consultant with The Paul Revere Life Insurance Company. He was president of The Life Underwriters Association of Nevada. He was active in The Las Vegas Jr. Chamber of Commerce, a founding member of The Sports Car Club of America in So Nevada, a charter member of Trinity United Methodist Church, and belonged to both the Masonic Lodge and the Elks Lodge. He served two-four year terms as a trustee at Southern Nevada Memorial Hospital (UMC)."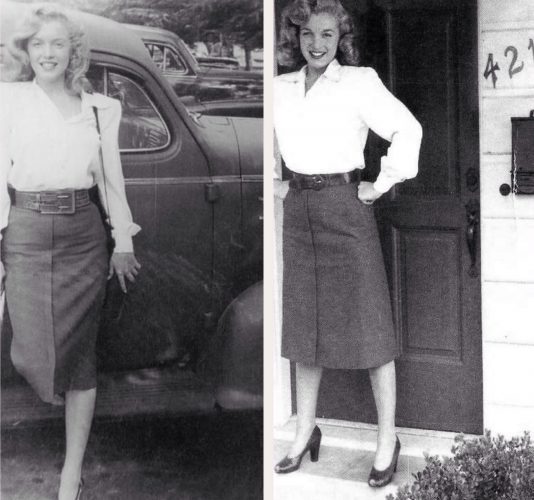 Bill's memories of Marilyn – they dated on and off for several years – were unknown to to the public until he spoke with Michelle Morgan, author of Marilyn Monroe: Private and Undisclosed. They met in 1946, when 19 year-old Norma Jeane was staying with a family friend in Las Vegas while waiting her divorce from Jim Dougherty. Bill later visited her in Los Angeles, and was waiting at the house she shared with Ana Lower when she returned from a meeting at Twentieth Century Fox with a contract and a new name.
She was dropped by the studio a year later, but pursued her craft at the Actors Lab, even once asking college student Bill to enroll. They remained close after she began a romance with Fred Karger in 1948, and she later asked Bill to protect her from a 'beach wolf' – none other than actor Peter Lawford, who would play a significant role in her final days. Bill saw her as both dedicated and vulnerable in Hollywood, recalling a distressing phonecall during the Love Happy promotional tour of 1949. And then, just as their relationship seemed likely to turn serious, Marilyn called it off – leaving Bill with nothing but a couple of signed photos (now owned by collector Scott Fortner.)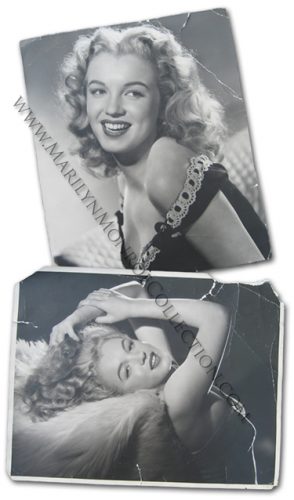 Bill heard from Marilyn just once more, shortly after she began dating Joe DiMaggio. By then, Bill was happily married. He later recalled seeing her singing Happy Birthday to President Kennedy on television, just months before her death in 1962. He felt no bitterness, and knowing her sensitive nature, he was saddened but not surprised by her tragic demise.
Mr Pursel died last Thursday, June 1st – on what would have been Marilyn's 91st birthday. He is survived by his wife of more than sixty years, Mabel 'Mac' Salisbury Pursel; and his children, William 'Bill', Kristie, and Kim ('Bill') Toffelmire, her stepchildren and their children, and several nieces and nephews.
Michelle Morgan has written an emotional tribute to Bill Pursel:
"He has been a constant presence in my life since 2005, when I first contacted him during the writing of my Marilyn book. What started out as an interview, turned into a friendship between Bill, his beautiful wife Mac, his family and my own … My work has been deeply enriched because of Bill's stories, and my life has been changed because of his friendship. He was a huge supporter of my career, and gave me lots of advice in recent years … Good night, Bill. Thank you for your wonderful friendship. You were one of the best friends I ever had."
You can pay your respects to Bill here.