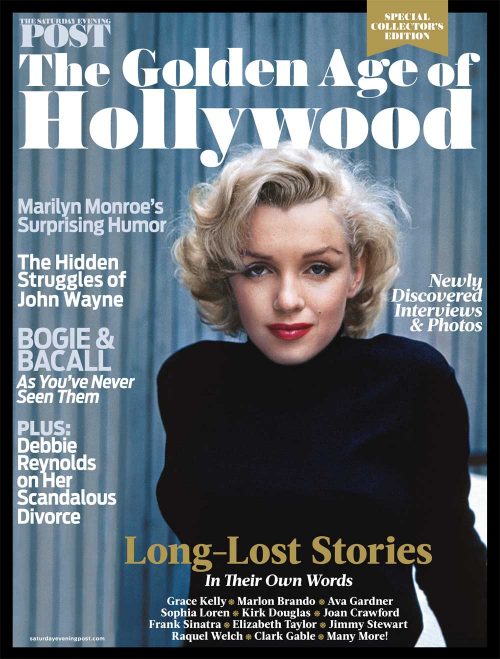 Marilyn graces the cover of The Golden Age of Hollywood, a  new one-off special from the Saturday Evening Post. It costs $12.99 and can be ordered directly here. (Unfortunately I don't yet know if it ships outside the US, but I'll update you if I find out.)
Marilyn has a long history with the Post, as one of her most revealing interviews with Pete Martin, 'The New Marilyn Monroe', was serialised over three weeks in 1956, and later published in book form with the playful title, Will Acting Spoil Marilyn Monroe?
On Marilyn's birthday this year, the Post paid tribute with a blog about the sex symbols who preceded her – including Lillian Russell, Theda Bara and Clara Bow, all of whom she impersonated in her extraordinary 'Fabled Enchantresses' shoot with Richard Avedon. But she turned down the chance to play showgirl Evelyn Nesbit in The Girl in the Red Velvet Swing (the role went to Joan Collins.) And of Mae West, she told W.J. Weatherby, 'I learned a few tricks from her – that impression of laughing at, or mocking, her own sexuality.' Jean Harlow, perhaps Marilyn's greatest influence, is a surprising omission.
You can read Marilyn's Post interview here.