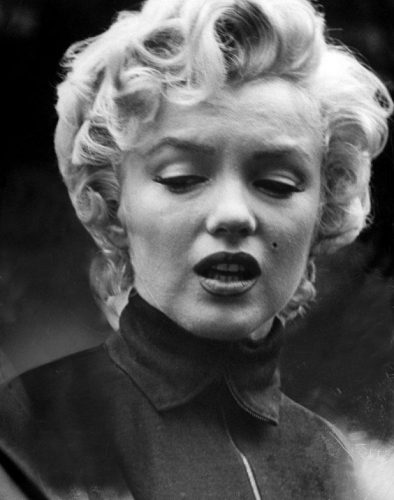 Hard-Boiled Hollywood: Crime and Punishment in Postwar Los Angeles is a new book by film historian Jon Lewis, published by University of California Press. Here's a synopsis:
"The tragic and mysterious circumstances surrounding the deaths of Elizabeth Short, or the Black Dahlia, and Marilyn Monroe ripped open Hollywood's glitzy façade, exposing the city's ugly underbelly of corruption, crime, and murder. These two spectacular dead bodies, one found dumped and posed in a vacant lot in January 1947, the other found dead in her home in August 1962, bookend this new history of Hollywood. Short and Monroe are just two of the many left for dead after the collapse of the studio system, Hollywood's awkward adolescence when the company town's many competing subcultures—celebrities, moguls, mobsters, gossip mongers, industry wannabes, and desperate transients—came into frequent contact and conflict. Hard-Boiled Hollywood focuses on the lives lost at the crossroads between a dreamed-of Los Angeles and the real thing after the Second World War, where reality was anything but glamorous."
A previous book by Lewis, Essential Cinema, featured on its cover a still from My Week With Marilyn, the 2011 biopic starring Michelle Williams. In Hard-Boiled Hollywood, Lewis inevitably covers the pernicious rumours about Marilyn's death, while acknowledging the slippery evidence. When mentioning her alleged 'red diary', Lewis notes that "for those who believe Monroe was murdered, its very disappearance supports their point of view. For those who believe she died by her own hand (by intention or accident), the red diary is another piece of macabre Monroe folklore."
For the most part, though, Lewis views Marilyn's career and demise in the light of the studio system's ongoing decline. Although I think he underestimates her self-determination (suggesting she may have fared better if she had stayed at Fox), he also recognises her as the last true star of Hollywood's classic era, that her tragic death changed the public perception of celebrity.