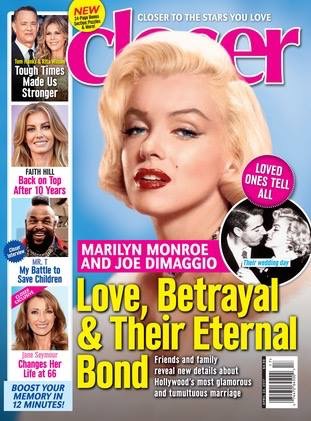 Dr Rock Positano's memoir, Dinner With DiMaggio – first announced back in 2015 – will be published in May, and is already attracting coverage in celebrity magazines and on gossip websites.
Marilyn's relationship with Joe is the subject of a cover story in the current issue of Closer Weekly (USA only.) And Radar Online has claimed that their marriage ended because she was unable to have children. In fact, Marilyn left Joe because he was too controlling. While Marilyn certainly wanted children, she wasn't ready during their marriage because of her burgeoning career.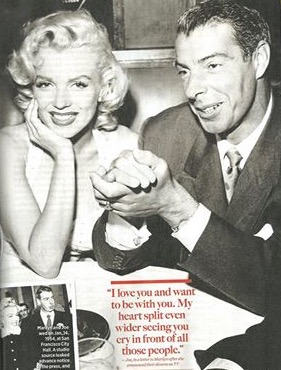 "From Joe's point of view, they didn't stay married, because Marilyn was not able to have children. It was as simple as that," Positano writes. "Joe wanted kids, and Marilyn could not have them." However, when reporters at their wedding asked if they wanted children, Marilyn said "six," only for Joe to interrupt, as if correcting her: "one."
While Marilyn certainly wanted to be a mother – she suffered at least two miscarriages during her later marriage to Arthur Miller, and even considered adoption – I don't believe it was a priority during her marriage to Joe. And such was Joe's enduring devotion to Marilyn, I don't believe he would have divorced her for that reason either.