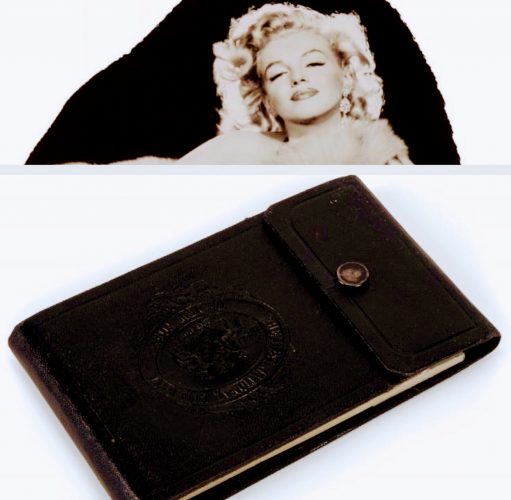 The annual Hollywood Legends auction at Julien's, set for April 29, features a number of Marilyn-related items, including a 1961 check  book which, as UK tabloid The Mirror reports, shows she was overdrawn at the time.
Here are some of the more unusual lots…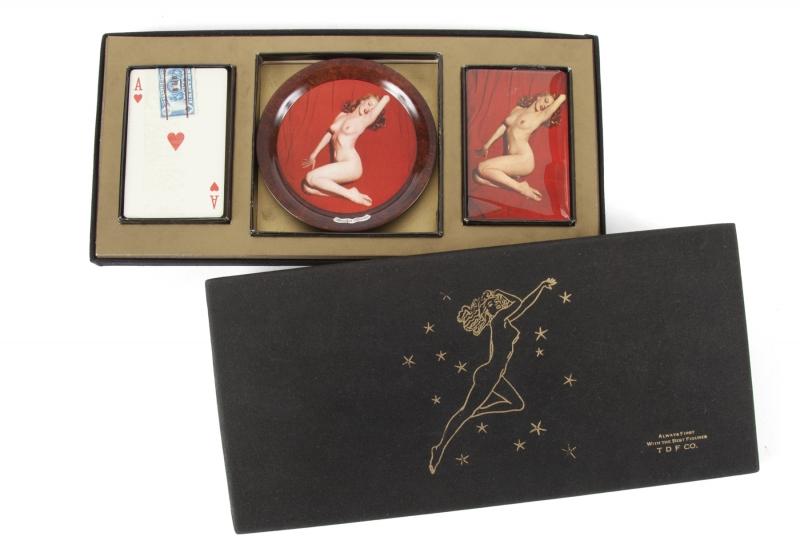 "A Marilyn Monroe novelty game night set. The Brown & Bigelow set contains two decks of playing cards, one showing Monroe in the 'A New Wrinkle' pose and one of Monroe in the 'Golden Dreams' pose from her 1949 Red Velvet photo session with Tom Kelley, and a set of four tin coasters showing Monroe in the 'Golden Dreams' pose and 'Marilyn Monroe' printed on each. Contained in a black flocked presentation box, stamped with an image of Monroe and branded text that reads 'Always First/ with the Best Figures/ T D F CO.' at lower right."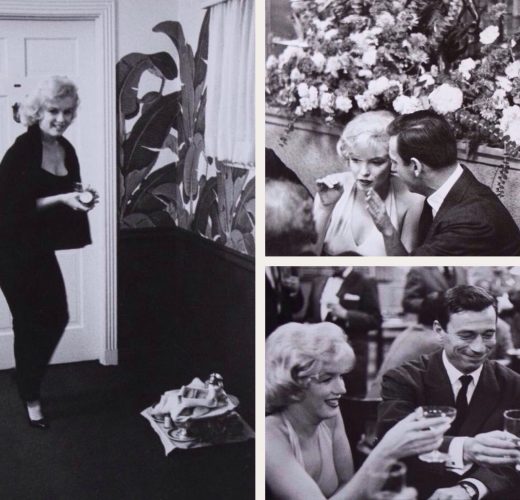 Rare photos taken by Bruce Davidson during filming of Let's Make Love.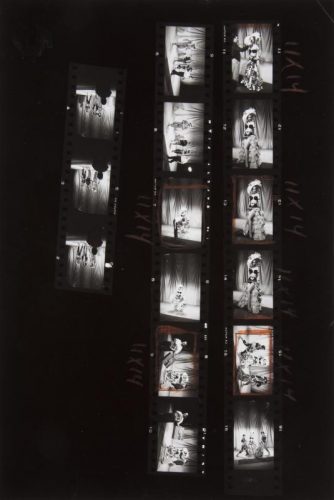 A number of items related to photographer John Florea, including this contact sheet from the 'Heat Wave' number in There's No Business Like Show Business.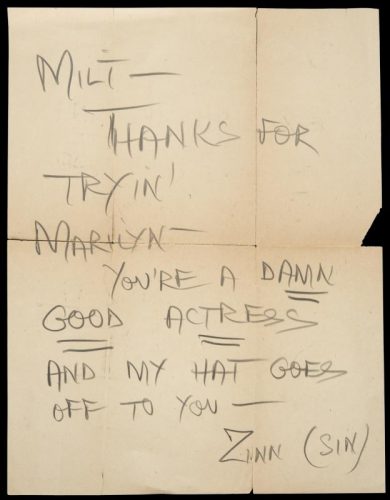 A personal note from photographer Zinn Arthur to Marilyn and Milton Greene, probably penned during filming of Bus Stop.
And an invitation to the 1961 Berlin Film Festival…